Guidance & Support

Boards

The perspectives of those who know us best supplement the leadership and guidance of Honors College staff. Our advisory and volunteer boards, along with our parents council, are essential and trusted voices for the College as we strive to maintain our reputation as the nation's premier honors program.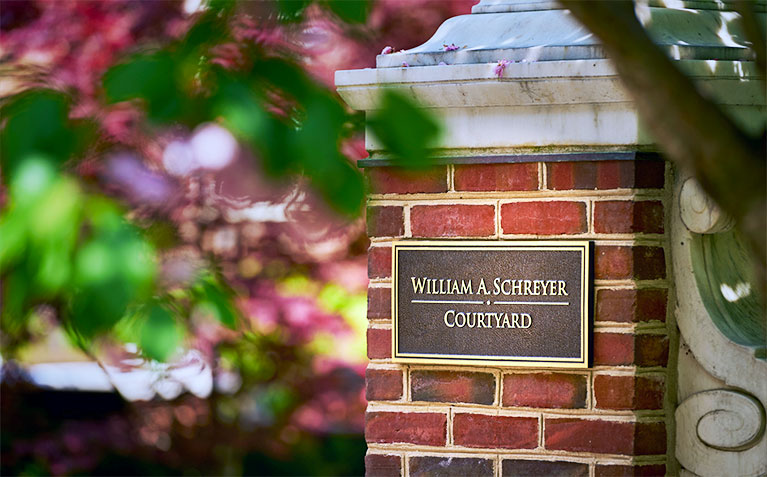 External Advisory Board (EAB)
The External Advisory Board is composed of Penn State alumni, friends of the Schreyer Honors College, parents of Scholars, and others committed to the College realizing its mission.
The board convenes twice a year at meetings held on the University Park campus.
Board members demonstrate leadership and commitment to the College through their advice and counsel of the Dean and staff, mentorship of current Scholars, by sponsoring internships and research projects, and through personal philanthropy.
View EAB Members
Robert Poole
'72 Bus
Chairman, External Advisory Board
President and CEO, S&A Homes, Inc.
CEO, Poole Anderson Construction
Robert Edwards
'75 Bus, '83 MBA
Vice Chairman, External Advisory Board
Retired Executive Vice President, PNC Bank
Ryan Newman
'01 Bus
Campaign Chair
Managing Director, Goldman, Sachs & Co.
Dawn Behnke
'87 Bus
Executive Vice President - Product and Strategy Management, Pacific Life
Mark Bogar
'91 Bus
Global Portfolio Manager, The Boston Company Asset Management
William Bogdon
'83 Lib
Attorney at Law, Hinshaw & Culbertson LLP
Louis D'Ambrosio
'86 Bus
Former Chairman of the Board, Sensus
William Donato, Jr.
'94 Bus
President and COO, Safegard Group Inc.
Charles Frazier
'12 Bus, '12g Bus
Treasurer, BDR Properties
Arthur Glenn
'56 Eng
Retired Vice President, General Electric Company
Lisa Hart
'97 Eng
Vice President, M&T Bank
Reginald Hedgebeth
'89 Lib
Senior Vice President, General Counsel and Secretary, Marathon Oil Company
Edward Hintz
'59 Bus
President, Hintz Capital Management
Thomas Lindquist
'86 Sci
Senior Vice President/General Manager for Government Programs, Medica
Todd Lippincott
'94 Lib
Vice President, Global Rewards, Mars
Melissa Marshall
'00 EMS
Chief Compliance Officer, Westinghouse Electric Company
Edward Marx
'98 Eng
Director of Enterprise Analytics, Vanderbilt University Medical Center
Mark Prybutok
'97 Lib
Managing Director, GI Partners
Rick Riegel
'85 Eng
Principal, LMC Advisory
Brian Schmanske
'86 Eng
Program Manager, U.S. Government
DrueAnne Schreyer
President, BDR Properties, Inc.
Andrew Sieg
'89 Bus
Head of Merrill Lynch Wealth Management, Merrill Lynch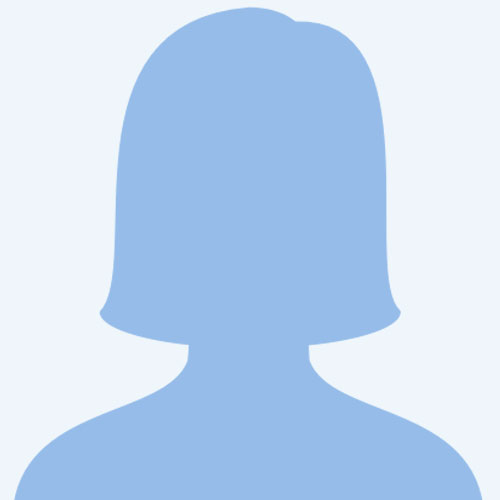 Kristin Smith
'91 Bus
Senior Vice President & Chief Counsel, Metropolitan Life Insurance Company
Brian Stern
'90 Bus
General Counsel, Cetera Financial Group
Kathryn Sutton
'85 Lib
Partner, Morgan, Lewis & Bockius
Joseph Versaggi
'83 Bus
Senior Vice President-Real Estate, Washington Capital Management
David Wagner
'86 Bus
President and CEO, Zixcorp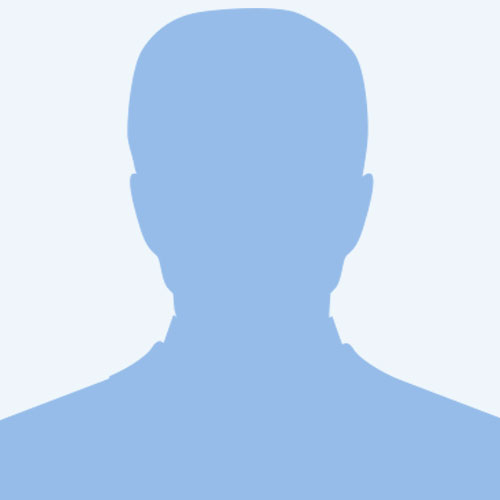 Edward Weber
'92 Bus
Senior Vice President & Chief Financial Officer, MLB Advanced Media, LP
Richard Whitney
'89 Bus
Chairman and CEO, Radiology Partners, Inc.
James Wiggins
'72 Com
Retired Managing Director, Morgan Stanley & Co.
Brenna Wist
'77 HHD
Retired Partner, KPMG
Jack Yoskowitz
'89 Lib
Litigation Partner, Seward & Kissel LLP
Nicolas Zavaleta
'15 Bus
Analyst, Hintz Capital Management
Scholar Alumni Society Board (SASB)
The Scholar Alumni Society Board is the governing body of the Scholar Alumni Society, an affiliate group of the Penn State Alumni Association. Board members lead efforts to achieve the mission of uniting and connecting alumni of the Schreyer Honors College by engaging and supporting alumni and current Scholars by giving of their time, talent, and treasure, working directly with College staff.
They sponsor the Scholar Alumni & Friends Tailgate, Homecoming Pre-Parade Tailgate, Mentoring With Honors, and Connect and serve as a strategic partner in the Alumni Admissions Interview Program for which they were recognized with the 2019 PSAA Volunteer Group Award for Young Alumni Involvement. Board members endowed the SASB Future Leaders Scholarship for upper-division Scholars demonstrating leadership in the College.
The Board meets quarterly — during the spring and fall at University Park, and winter and summer via conference call. Committees focused on Alumni & Student Engagement and Career Development & Mentorship hold monthly conference calls. Eighteen at-large members serve three-year terms and are joined by a faculty representative and a student representative. The President of the SASB sits on Alumni Council. Applications for membership are announced each fall.
View SASB Members
Asia Grant
'17 Bus
President
Consultant, Capco
Natalie Keller
'17 Agr
Vice President Elect; Student Council Liaison
Associate Scientist II, Mondelez International
Todd Bacastow
'05 IST
Immediate Past President
Senior Director of Strategic Growth, Maxar Technologies
Emily Kowey Roth
'12 Lib
Alumni & Student Engagement Committee Chair
Associate Attorney, Duane Morris LLP
Keith Graham
'85 Eng
Membership Committee Chair
Instructor, University of Colorado at Boulder
Aleks Radovic-Moreno
'05 Eng
Career Development and Mentorship Committee Chair
Entrepreneur in Residence, Longwood Fund
Alayna Auerbach
'15 Bus
Schreyer for Women Liaison
Samuel Bonsall
'04 Lib, '04g Bus
Faculty Representative; Schreyer Consulting Group Liaison
Associate Professor of Accounting, Penn State Smeal College of Business
RJ Cilley
'09 Bus
Chief Digital Officer, Hudson's Bay Company
Timothy Cooney
'00 Bus
Senior Vice President and Private Client Advisor, Bank of America
John Hemmer
'03 Eng
Partner, Morgan Lewis
Ryan Koch
'97 Eng
Schreyer Consulting Group Liaison
U.S. Director - Strategic Consulting, Intapp
Kristin Lambert
'14 Agr, '19g Med
Schreyer for Women Liaison
MD/PhD Student, Penn State Hershey College of Medicine & Milton S. Hershey Medical Center
Edward Marx
'98 Eng
Director of Enterprise Analytics, Vanderbilt University Medical Center
Jared Edgar McKnight
'11 A&A, Lib
Scholar Ambassadors Liaison
Associate and Designer, WRT Design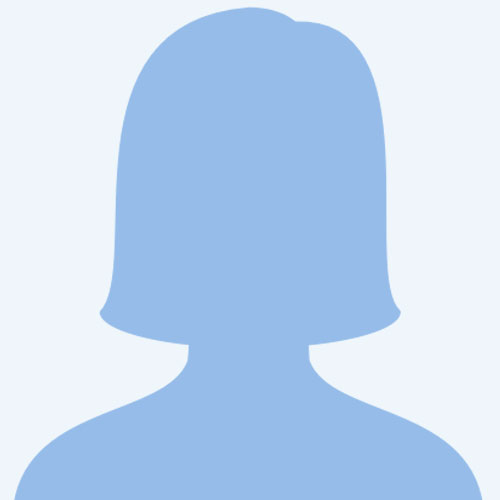 Nicole Musolino
'21 Lib
Student Representative
President, Schreyer Student Council
Carol Packard
'99 Lib, '18g Edu
Associate Dean of Alumni Affairs and Development, Cornell University College of Engineering
Nikhil Shekher
'16 Bus
Vice President of Sales, DBC, Inc.
Paula Garcia Todd
'03 Eng, '03g Eng
Global Marketing Manager, DuPont
Emily Weiland
'18 Bus
Real Estate Banking Associate, PNC Financial Services
Schreyer Parents Council (SPC)
The Schreyer Parents Council (SPC) plays a critical role in the advancement of the Schreyer Honors College mission. The Council recognizes that parents and families can play a key part in supporting all Scholars, not just their own, through their involvement with the Honors College. The Council was created in 2013 to support development and outreach initiatives.
View SPC Members
Ken Lee
Council Chair and Outreach Committee Chair
Juliann Lee
Council Chair
David Bruning
Development Committee Chair; Council Chair-Elect
Betsy Bruning
Council Chair-Elect