The Scholars Medal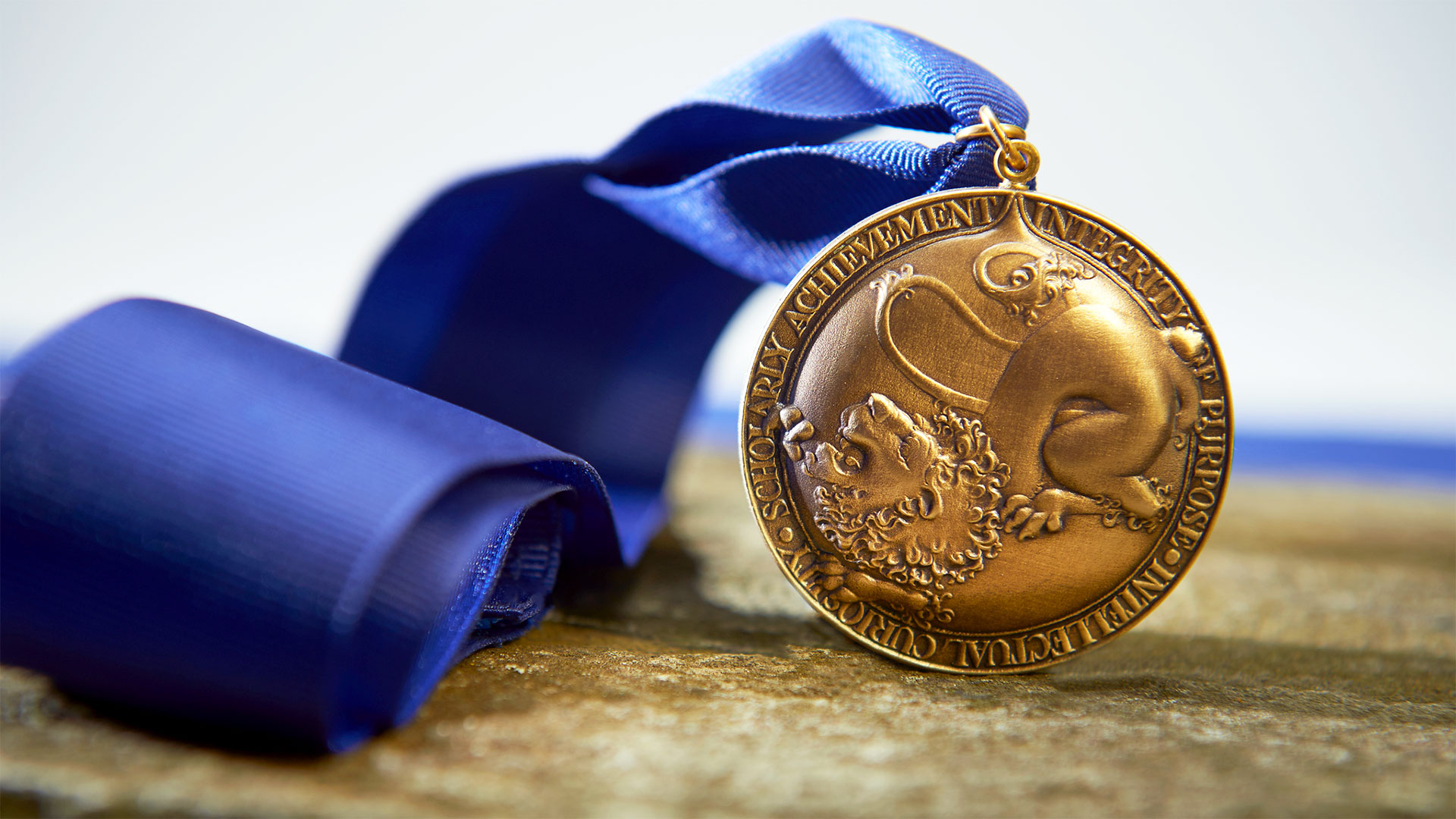 The Scholars Medal is a symbol of academic distinction and achievement. It is presented to graduating Scholars during the Schreyer Honors College's Medals Ceremony, traditionally held on the eve of Penn State's commencement exercises.
The medal was designed by John A. Cook, professor emeritus of art in the College of Arts and Architecture. He describes the design for his medal in this way:
"While the lion is certainly no stranger to Penn State, this particular species with flowing mane has not been much in evidence since 1942 when Heinze Warneke's version established residence as the athletic logo.

A suitable symbol for the Schreyer Honors College requires something agile and alert with the potential to reach out and encompass new dimensions of thought.

The lion thus depicted emerges with extended claws to become the University's symbol of intellectual excellence. The qualities of 'Scholarly Achievement,' 'Integrity of Purpose,' and 'Intellectual Curiosity' form the legend of the medal and define the field from which the lion gathers his strength."
In August 2008, Mr. Cook and his wife, Dickie Jessen-Cook, donated all rights for use of the Scholar medal design to the Schreyer Honors College in perpetuity. The Schreyer Honors College gratefully acknowledges this gift.