Shaping the World

Mission & Vision

At the Schreyer Honors College, we are recruiting and developing students who want to identify and solve problems, who want to make their communities and the world a better place. We are shaping people who shape the world.

History & Traditions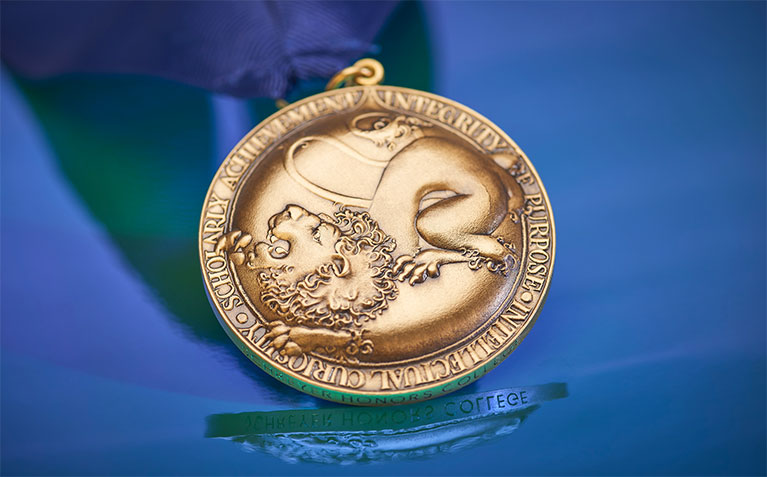 Founding Principles

Our Mission

The mission of the Schreyer Honors College is to promote: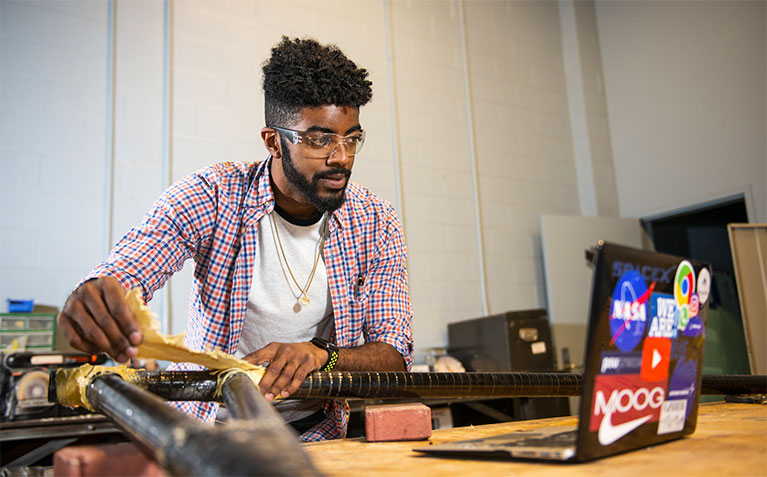 Academic Excellence
with Integrity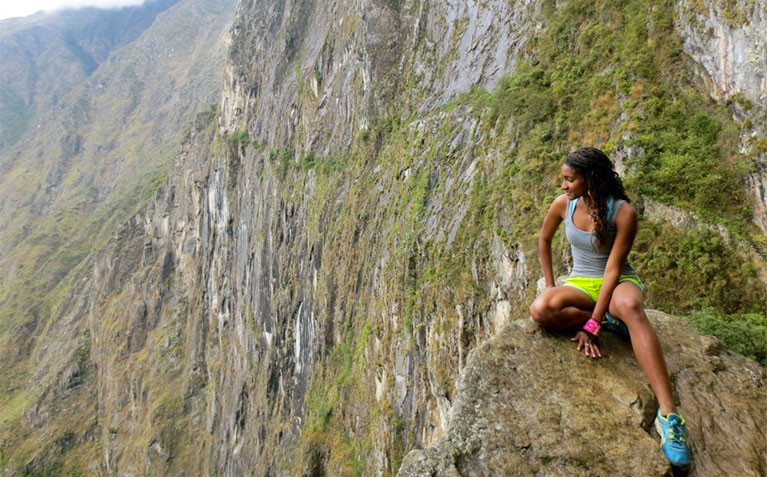 Building a

Global Perspective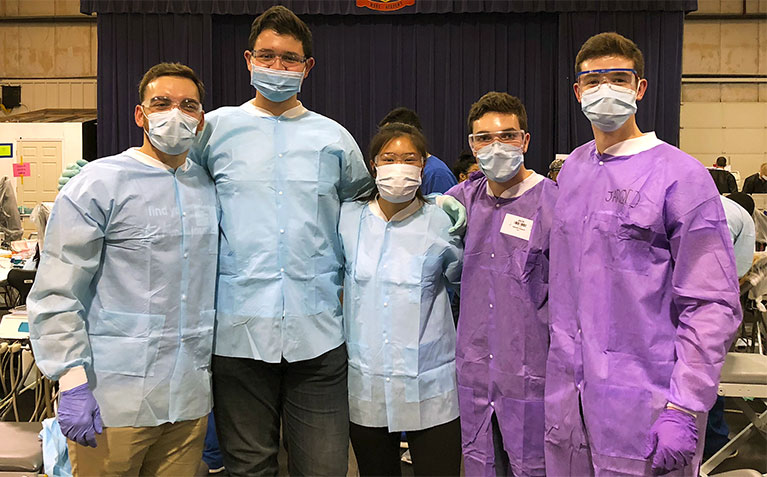 Creating Opportunities for

Leadership & Civic Engagement
Worldwide Impact

Our Vision

Our vision is to educate people who will have an important and ethical influence in the world, affecting academic, professional, civic, social, and business outcomes.

We also aim to improve educational practice and to be recognized as a leading force in honors education nationwide.
Translating Words Into Actions

Making the Mission & Vision Work for You

Rather than elaborating each clause, we have reformulated the mission plus vision into four areas:
Scholarship
Ethics
Global Interdependency
Collaboration and Leadership
Before we get into each of the areas, let's consider what you should do with this content. Ideally, it should help you choose courses and other experiences, and help you set goals for what you get out of those courses and experiences. That second part is key: we believe that most any class or activity can help you fulfill our mission/vision if you approach them intentionally. We hope there is significant overlap between the mission/vision and your own personal goals, which is part of why we chose you and (we hope) part of why you chose us.
The mission/vision, even in the longer form you're about to see, doesn't cover everything that we consider important. For instance, it's not directly about diversity, equity, and inclusion (DEI), which is why we have separate content about that. But we hope that you will see that theme and many others as embedded in our mission/vision rather than standing entirely outside of them.
A University Commitment

Diversity, Equity & Inclusion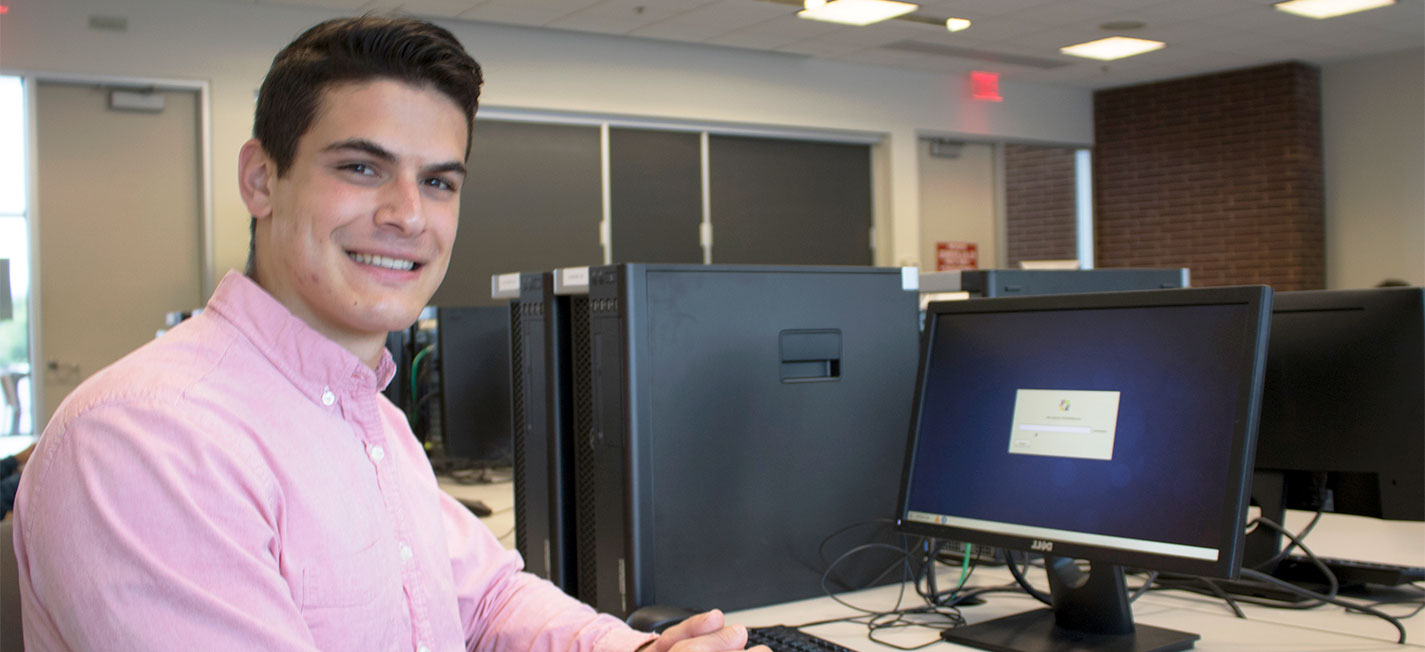 I have two older brothers who graduated from the Honors College, and I was able to see them go through their college experience and all the opportunities they had. I visited them a few times in Atherton Hall, which made me fall in love with the College. I saw this as a place where I can find great opportunities and do some really great things.

Brenden Sosnader ' 19

Computer Science, Statistics
Shaping the World

Mission & Vision History & Traditions