Mark Luchinsky Memorial Lecture
Monday, January 24, 2022
7:00 PM- 8:00 PM
State Theatre, Downtown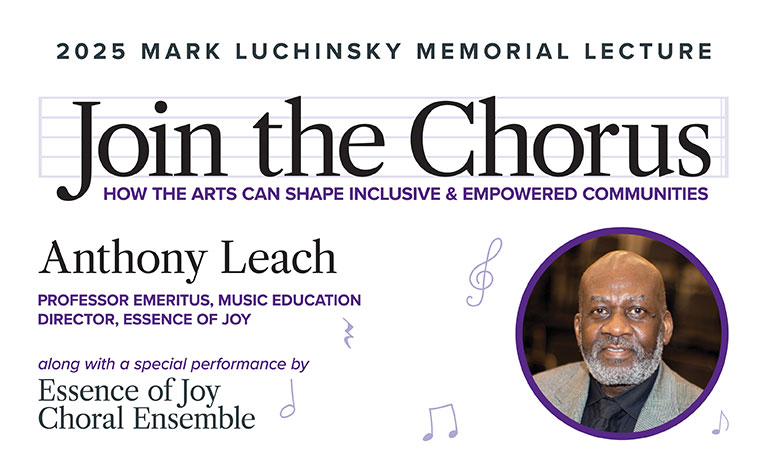 This year, we are honored to welcome John Quiñones for his presentation "A 20/20 Vision for Our World: Building Bridges, Not Walls." Mr. Quiñones is an author, broadcast journalist, motivational speaker, and host of ABC's What Would You Do?
Throughout his career, Mr. Quiñones has been recognized for his excellence in broadcast journalism. He has won seven national Emmy Awards for his "Primetime Live," "Burning Questions" and "20/20" work. He has also been recognized for his coverage of the Congo's virgin rainforest, the Yanomamo Indians, the homeless children of Bogota, and children sugar cane cutters in the Dominican Republic.
In this highly topical keynote, John Quiñones plans to explore the dilemmas that leaders and organizations face in this brave new world of transparency. He will share scenarios from What Would You Do? and his perspective from years of observing the best and worst of human nature.
Please note that this event will be livestreamed on this web page for Scholars at the Penn State campuses, the general public, and others who are unable to join us in person. Registration is not required to join the livestream.
Watch Video
Penn State COVID-19 Risk Statement
The Pennsylvania State University requires adherence to its policies at all times while on Penn State property or attending University events. Penn State has issued rules and precautions which follow, or may in some cases exceed, guidance from the Centers for Disease Control (CDC) issued in response to the COVID-19 pandemic. By attending or participating in this program, event, or activity, you agree to adhere to such guidance and policies, you acknowledge the risk of being exposed to or infected by COVID-19, and you assume any and all such risk.
As of August 4, 2021, this guidance includes basic health, safety, and sanitation measures (staying home when sick, washing/sanitizing hands often, etc.) in addition to wearing a face mask while using public transportation or while in any indoor public space at any University location, including: classrooms of any size, meeting rooms, common areas in residence halls, and all indoor events.
You must adhere to these protocols regardless of vaccination status.
Your presence at this program, event, or activity indicates your agreement to adhere to all university policies, including health and safety policies such as masking if applicable, and your acknowledgment that you are voluntarily participating in this program, event, or activity. You further acknowledge the contagious nature of COVID-19 and assume any and all risk of exposure to or infection by it or any variant thereof, including, without limitation, personal injury, illness, severe complications, permanent disability, and/or death.
Important Information About this Event
In accordance with State College Borough mandates and CDC guidance, all patrons, regardless of vaccination status, are required to wear masks while in The State Theatre. Masks are available upon patron request. We strongly encourage all attendees to be vaccinated.
Additionally, the format of this event may change from on site to virtual based on the impact of the coronavirus omicron variant. If a change in format occurs, all registrants will receive a notification and additional messaging and announcements will appear on the college's website and on its social media platforms. For reference, the latest information on Penn State's response to the pandemic can be found on the Coronavirus Information website.
The event is cosponsored by the Donald P. Bellisario College of Communications, Department of Journalism, the Multicultural Association of Schreyer Scholars, the Multicultural Resource Center, Penn State Educational Equity, Penn State Gender Equity Center, Penn State Hillel, the Presidential Leadership Academy, Rock Ethics Institute, and the Schreyer Honors College Student Council.
Event Contact
Rosanna Mersinger
rlm29@psu.edu
Student Programs