Recognized Excellence

Award Winners

The Schreyer Honors College presents awards to Penn State faculty members recognizing their contributions through honors advising and teaching.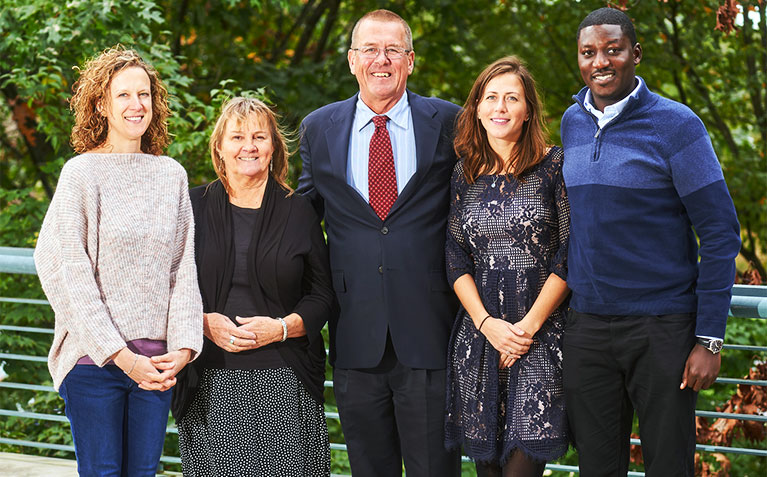 Faculty Award Winners
Excellence in Honors Advising Award
This award recognizes an honors adviser whose commitment to learning and successful scholarship is evident by nominations from Scholars whom they have advised.
2022
Maureen Feineman

Geosciences
2021
Stephanie Orzalek Hopkins

Education
2019
Laura Rotunno

English (Altoona)
2018
Russel Chuderewicz

Economics
2017
Jacqueline O'Connor

Mechanical and Nuclear Engineering
2016
Melissa Paloskey

Business
2014
Breffni Noone

Hospitality Management
2013
Robert Shannon

Environmental Science
2012
David Gilmour

Biochemistry and Molecular Biology
2010
David Tu

Biochemistry and Molecular Biology
2008
Lester Griel Jr.

Veterinary and Biomedical Sciences
2007
Sydney Aboul-Hosn

Comparitive Literature
2004
Kathryn Hood

Human Development & Family Studies
2003
Wayne Curtis

Chemical Engineering
2002
John Franceschina

Theatre Arts
2001
Joseph Sommer III

Mechanical Engineering
Excellence in Honors Teaching Award
This award recognizes a faculty member who has been nominated by Scholars for exceptional commitment to honors instruction.
2021
Andrea P. Arguelles

Engineering Science and Mechanics
2017
James Sellers

Mathematics
2016
Matthew Parkinson

Engineering Design
2015
John Sanchez

News Media Ethics
2014
Michael Elavasky

Media Studies
2013
Wen Shen

Science and Engineering
2012
Judy Ozment

Science and Engineering
2010
Mark Anner

Labor Studies and Employment Relations
2008
Teh-Hui Kao

Biochemistry and Molecular Biology
2005
Bee Yan Roberts

Economics
2002
John Ezzell

Business Administration
2001
John Moore Jr.

English and Comparative Literature
2000
Jackson Spielvogel

History