Networking & Career Exploration

Connect Alumni Career Day

Connect Alumni Career Day, sponsored by the David S. Rocchino Family Foundation, is the largest career-related event of the year and is intended to help Schreyer Scholars think about their career interests, formulate career objectives and think about next steps for achieving those goals. This event also gives Scholars the unique opportunity to network with and learn from Scholar alumni.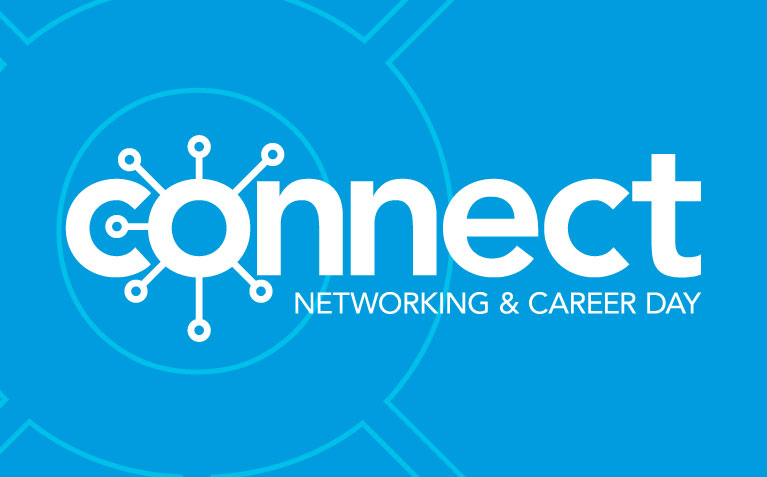 Event Schedule
1:00 - 1:40 PM

Introduction
1:40 - 2:25 PM

Session 1
The Ins and Outs of MD Training
Gain insight into the ins and outs of the MD application process. Hear from Scholar alumni as they share their first-hand experiences and journeys navigating extracurriculars, essays, interviews, and more. Bring your questions for the Q&A session at the end!
Getting that Bread: Careers in Business
Leave this session with a firm understanding of different job options in finance, marketing, supply chain, and more. Learn how to make yourself stand out in the recruiting process and learn how to pursue a career in business from traditional majors to alternative majors like communications, engineering, actuarial sciences, mathematics, economics, and more.
Do It for Your Brand: Personal Branding
Scholar alumni will explain key tips and tricks for portraying "the best you" to employers. Learn more about interviews, your own image, and how to best market yourself.
Government, Think Tanks, and International Policy
From business to health to policy to education, government impacts every sector of society. Learn how your goals can align with the variety of opportunities provided by the government and think tanks.
STEMming into New Fields
Come see how a STEM degree can propel you into industries like consulting, communications, finance, sustainability, and industry. Learn the possibilities of these degrees and potential career paths.
2:25 - 2:45 PM

Networking Session 1

Network with panelists from the first session. Scholars will have the opportunity to speak one-on-one or in small groups with alumni from the legal, medical, grad school, and consulting panels.
2:50 - 3:35 PM

Session 2
Careers with Social Impact
Are you interested in making the world a better place? Learn more about careers that can help you help others. From work in the non-profit sector in social justice and sustainability to corporate and social responsibility, this panel will give you personal examples of how people like you can make a difference.
Have Your Cake and Eat It Too: Work Life Balance
Concerned about your current work-life balance? Are you considering pursuing a career where work-life balance might be difficult to achieve? Hear from alumni and learn more about their experiences in this area.
Career Paths in Engineering and Tech
Are you interested in the engineering and technology sectors and would like to hear from Scholar alumni about their experiences? Learn how they have applied what they have learned to their fields and the different directions they have taken.
Getting Dirty with Data: Data Science & Analytics
Data is everywhere and learning how to work with it is invaluable. From economics to statistics to data analytics, find out how being comfortable with data has helped these alumni and ways you might become more comfortable with it.
3:35 - 3:55 PM

Networking Session 2

Network with panelists from the second session. Scholars will have the opportunity to speak one-on-one or in small groups with alumni from the liberal arts, STEM, creative fields, and next steps panels.
4:00 - 4:45 PM

Session 3
More School? How Grad School Shapes Careers
Are you thinking about extending your education another few years? Attend this panel to learn more about the decision to attend graduate school and the career options that exist after graduation.
How Law School Builds Careers
Learn the ins and outs of the legal profession and gain an understanding of what to expect working as a lawyer. This panel will also acquaint you with the experience of attending law school.
Alternative Career Paths in Healthcare — No MD Required!
Interested in a healthcare career without needing to pursue a MD degree? Learn how Scholar alumni have branched out into different health-related fields and found diverse ways to fulfill their career goals.
Consulting
This panel is for Scholars from any academic discipline interested in learning more about careers in consulting. You will learn about different types of consulting and the work associated with each.
You Are Not Your Major
For those of you asking yourself, "What am I doing with my life?" – this panel is for you! Hear from alumni who are pursuing careers in fields that may be considered nontraditional given their majors as undergraduates. This panel will open your eyes to opportunities you never thought possible!
4:45 - 5:05 PM

Networking Session 3

Network with panelists from the third session. Scholars will have the opportunity to speak one-on-one or in small groups with alumni from social impact, personal toolbox, and business panels.
Successful Scholar Alumni

Alumni Bios

Learn more about the Scholar alumni attending this year's event.

Please note that we expect more than 30 outstanding Scholar alumni from a variety of professions to participate as panelists in Connect 2022. The listing below will be updated as confirmations are received. Please continue to visit this website and check your email for updates.