Networking & Career Exploration

CONNECT Alumni Career Day

CONNECT Alumni Career Day is the largest career-related event of the year and is intended to help Schreyer Scholars think about their career interests, formulate career objectives and think about next steps for achieving those goals. This event also gives Scholars the unique opportunity to network with and learn from Scholar alumni.

Scholar RSVP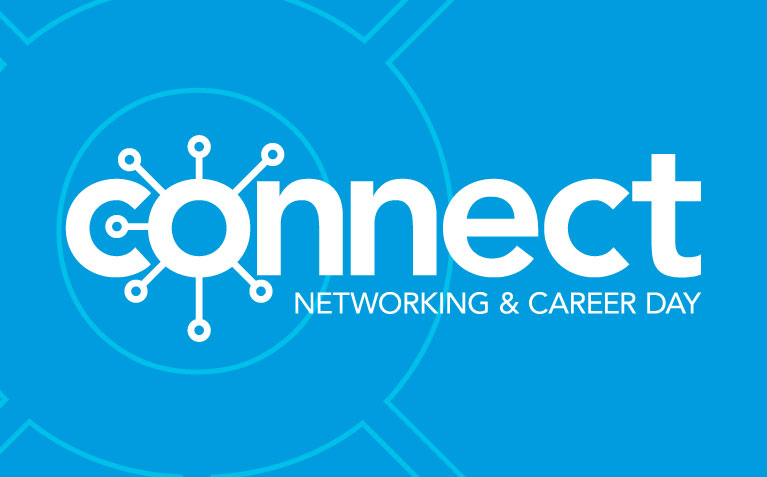 Event Schedule
12:00 - 12:45 PM

Session 1
Beginning and Sustaining a Legal Career
From applying to law school to what it takes to become partner, hear from Schreyer alum about the legal profession. In this panel, expect not only tips and tricks to law school applications but also gain a deeper understanding of what to expect working in law and all the places a J.D. can take you.
Healthcare, MD
Are you interested in the medical profession? This is the panel for you! Get advice on how to study for the MCAT, navigate through the medical school application process, and build a strong foundation that will prepare you for a career in medicine.
Applying to Grad School? Here's What to Think About
Many Schreyer alum head straight to grad school after graduation. Your advisor will work with you to find elite programs, but these previous Scholars will give insight into other qualities to think about when applying to grad school and insights on how to get into your dream program.
Consulting
Entering consulting is a popular path for Scholars who aren't pursuing continuing education after graduation. If you're interested in consulting, alumni in this panel will speak to the benefits of degrees across different academic disciples. Additionally, gain further insight into the different types of consulting.
12:45 - 1:30 PM

Networking Session 1

Network with panelists from the first session. Scholars will have the opportunity to speak one-on-one or in small groups with alumni from the legal, medical, grad school, and consulting panels.
1:45 - 2:30 PM

Session 2
Liberal Arts
Do you not have a specific career in mind for after graduation? Do you feel like your career interests might not align with the "typical" path for your major? This is the panel for you! Scholar alum will discuss translating their major into a career… and it's not always what you would expect! This panel will be beneficial for students in the liberal arts and especially advantageous for Scholars who see a different path than what is typically expected of their major.
Careers in STEM
Come and see how a STEM degree propels your career after graduation. Learn from Scholar alum about their careers in science, technology, engineering, and mathematics. During this panel, you will learn about the benefits of advanced degrees, advancing in your career with just a bachelors and less obvious industries to enter like consulting, finance and law.
Creative Fields
If you envision creativity being a core trait of any future job, this is the panel for you. Learn from Scholar alumni across a variety of fields from marketing to film and performance to learn how you can take those creative juices and incorporate them into a fulfilling and successful career.
Career Next Steps
This session offers Scholars the opportunity to speak with alumni about making a smooth transition from being a student to becoming a professional whether that is in a work environment or furthering their education.
2:30 - 3:15 PM

Networking Session 2

Network with panelists from the second session. Scholars will have the opportunity to speak one-on-one or in small groups with alumni from the liberal arts, STEM, creative fields, and next steps panels.
3:30 - 4:15 PM

Session 3
Careers with a Social Impact
Trying to understand how to translate your degree into a career that will have a positive social impact? There are many NGOs, nonprofits, government, businesses and other organizations that contribute to positive change. These Scholar alums have built a career with creating change in mind- learn from their experiences and how to be successful. This panel focuses on students in the liberal arts or those who don't envision their career to in traditional STEM fields.
Building a Personal Toolbox: From Personal Branding to Networking
From the importance of building a personal brand to marketing your communication and organizational skills, Scholar alum share the importance of making these skills shine on a resume and in interviews.
Building a Career in Business, No Matter Your Major
Leave this session with a firm understanding of different job options in finance, marketing, supply chain, and more. Learn how to make yourself stand out in the recruiting process and how to pursue a career in business regardless of major.
4:15 - 5:00 PM

Networking Session 3

Network with panelists from the third session. Scholars will have the opportunity to speak one-on-one or in small groups with alumni from social impact, personal toolbox, and business panels.
Successful Scholar Alumni

Alumni Bios

Learn more about the Scholar alumni attending this year's event.