Networking & Career Exploration

CONNECT Alumni Career Day

The information listed below is being updated for CONNECT 2020. Please check back later for final details.

CONNECT Alumni Career Day is the largest career-related event of the year and is intended to help Schreyer Scholars think about their career interests, formulate career objectives and think about next steps for achieving those goals. This event also gives Scholars the unique opportunity to network with and learn from Scholar alumni.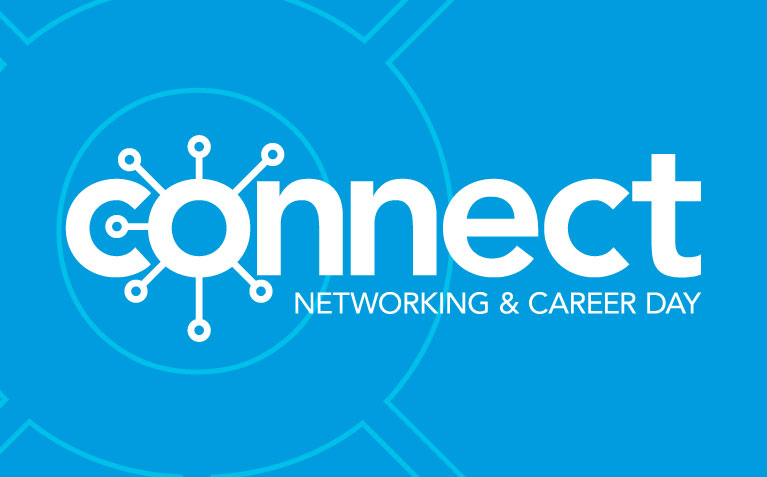 Event Schedule
1:00 - 1:30 PM

Welcoming Remarks

Room 112, Auditorium
1:40 - 2:25 PM

Session 1
Careers in Government
Room 104
From business to health to policy to education, the government impacts every sector of society. Come see how your career goals can align with the variety of opportunities provided by the government.
It's Going Tibia Okay: The Ins and Outs of Med School Admissions
Room 105
Come to this panel for everything medical school related. Get advice on how to study for the MCAT, navigate through the medical school application process, and build a strong foundation that will prepare you for a career in medicine.
Non-Traditional Career Paths
Room 106
Hear from alumni who are pursuing careers in fields that may be considered nontraditional given their major. For those of you saying, "I'm not sure what's next." – This panel is for you!
Start-Up Your Career: Innovation and Entrepreneurship
Room 107
Alumni will share their experiences and trends they have seen in the start-up industry. From tech transfer, to start-ups, to social entrepreneurship, learn about career paths and skills necessary to work in innovative fields.
Have Your Cake & Eat it Too: Work Life Balance
Room 112, Auditorium
This panel is for Scholars to learn how to help navigate busy work schedules with their personal lives, mental health, and side activities. How to balance hobbies with building a career and doing so while still having time for themselves.
2:45 - 3:30 PM

Session 2
Adulting 101
Room 104
This session offers Scholars the opportunity to speak with alumni about making a smooth transition from being a student to becoming a professional whether that is in a work environment or furthering their education.
Sustaining A Legal Career
Room 105
Learn about the ins and outs of the legal profession and gain an understanding of what to expect working in law. This panel will also expose you to the application process and the experience of attending law school.
Alternative Careers
Room 106
Come out to explore different options after you graduate. This panel will introduce you to alternative starting points like non-profit organizations, TFA, and fellowships. It will also debunk certain myths associated with non-traditional career routes.
Consulting
Room 107
This panel is for Scholars from any academic discipline interested in learning more about careers in consulting. Additionally, you will learn about different types of consulting and the work associated with each.
STEMing Out Into New Fields
Room 112, Auditorium
Come see how a STEM degree can propel you into less obvious industries like consulting, finance, and law, as well as traditional careers in engineering, science, and technology.
3:50 - 4:35 PM

Session 3
So, You Want to Go to Grad School?
Room 104
Are you thinking about continuing your education? Attend this panel to learn more about deciding to attend graduate school, applying to programs and finding success once you are there.
Career in Politics
Room 105
This panel is for Scholars interested in pursuing a career in politics, and how they can begin to build the experience and knowledge needed to be successful in this career path.
Healthcare Without an MD
Room 106
Not considering medical school, but still interested a career in healthcare? Don't worry, your options are endless! Come learn how Scholar alumni have branched out into different health-related fields and found alternate ways of fulfilling this career goal.
Make That Bread: Careers in Business
Room 107
Leave this session with a firm understanding of different job options in finance, marketing, supply chain, and more. Learn how to make yourself stand out in the recruiting process and how to pursue a career in business regardless of major.
Do It For Your Brand: Personal Branding
Room 112, Auditorium
Scholar Alumni will explain key tips and tricks for portraying the "best you" to employers. Come learn about interviews, your own image, and how to best market yourself.
4:15 - 5:00 PM

Networking Session

Atrium
Successful Scholar Alumni

Alumni Bios

Learn more about the Scholar alumni attending this year's event.