See the World

Global Perspective

At the Schreyer Honors College, we believe that a well-developed and experience-based global perspective is critical to your success, wherever your path might lead after graduation. While the basis of this perspective begins with your academic and extracurricular choices on campus, our goal is for all Scholars to have at least one international study, service, research, or internship experience.

Education Abroad Fund Your Travel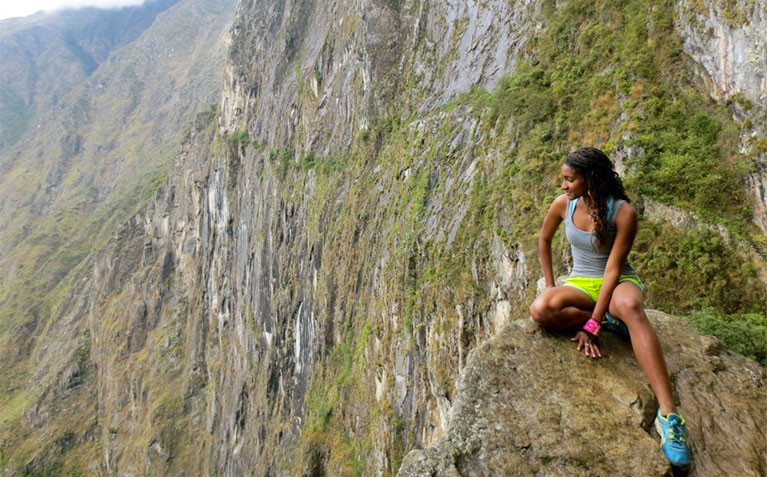 Distinctive Honors Experiences

Signature Travel Programs

The Schreyer Honors College's signature international programs are even older than the Honors College itself. Our London Study Tour started way back in 1984, under Penn State's University Scholars Program. Today, we offer semester, summer, and short-term programs that have one thing in common — they provide the same level of honors enrichment that Scholars expect from honors courses.

January 2021 Update: All 2021 programs listed below have been canceled. Information on 2022 programs, including many listed below as well as new ones, will be posted in Fall 2021.
South Africa Study Tour
World Media Systems
Program Summary
This course is designed to comparatively assess media systems in two different political and economic contexts. In the spring of 2019, the course will appraise the media systems of the U.S. and South Africa. Each context will be viewed as a political, economic and communication system.
Students will evaluate media vis-à-vis each system's history and will analyze the functions of the mass media in the respective contexts. Though understanding the theory and practices of other media systems is an important end in itself, as it may foster greater awareness of other cultures, a crucial motive of this course is to ensure that students have a better appreciation of the U.S. media system.
Travel
Students will depart from State College via charter bus to Washington Dulles Airport on the morning of Friday, March 1 for an overnight flight to Johannesburg, South Africa. During the next week students will visit a variety of media outlets, as well as universities, the United States Embassy, and non-governmental organizations. For more complete information including student blogs and photo/video gallery from the 2018 trip, please visit the program website.
Eligibility
This program is for Scholars at University Park in their second year or beyond, in all majors.
Estimated Costs
The estimated program cost for the trip is $1,900. Scholars will receive a travel grant to reduce their estimated effective payment to $1,400. Final cost information will be available in early January once we have a firm price for airfare, which is the largest component of the program fee. The fee will include, besides airfare, transportation to/from State College, lodgings, and 3 dinners. You should have an additional $250 available for food and incidental expenses during the trip. Scholars with demonstrated high financial need should contact Dr. Stoller about the possibility of additional financial support. Other possible sources of support are your academic college, and the Pennsylvania Commonwealth Scholarship (application deadline January 15).
Application Process
This course is open to all current second-year through fourth-year students at University Park. To apply, send an e-mail to Professor Anthony Olorunnisola by December 15. If you have taken COMM 410, you can register for the course directly in LionPath.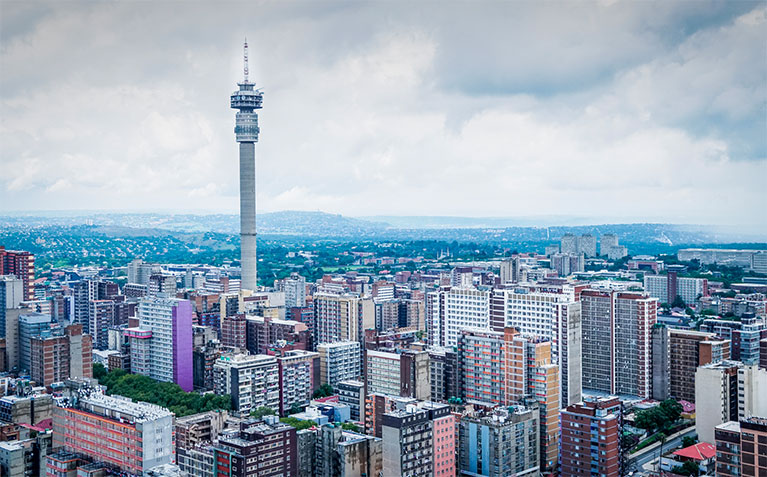 Overview
Spring Break
Johannesburg, South Africa
Second-Year+
Anthony Olorunnisola
COMM 419H (3 credits)
London Study Tour
Musical Theatre & Drama
Program Summary
The London Study Tour embarks on its thirty-sixth year! Professor Raymond Sage of Penn State's School of Theatre will organize and guide the tour, and teach its course component, Theatre 490H.
Theatre-going forms the heart of the LST and of its academic identity. London is the outstanding theatre city of the English-speaking world, offering consistently superb choices in classic plays, contemporary and avant-garde theatre, musical theatre, opera and dance. Students will see a minimum of twelve theatre and dance performances: some will be purchased in advance by the instructor, and others will be selected by participants from a wide range of choices. As a complement to the theatre core, the LST's faculty leaders will provide students with an orientation to London and its history, culture and sights. The new and extended program will include more extensive travel beyond London.
Travel
Transportation to and from the United Kingdom is handled by the student.
Eligibility
This program is for Scholars in all majors, and at any Penn State campus, who want an intensive academic and cultural experience in the theatre capital of the English-speaking world.
Estimated Costs
Three credits of summer undergraduate tuition/fees, program fee of $1,000, transportation to UK (purchased by student), estimated in-country costs of $500-$700. Program fee includes lodgings, shows and other admission fees, transportation between London and Edinburgh and within both cities, and selected meals. Summer tuition is charged at in-state, lower-division rates for all students.
Application Process
Applications must be completed (including letter of recommendation) through the Penn State Education Abroad website by February 1, 2020.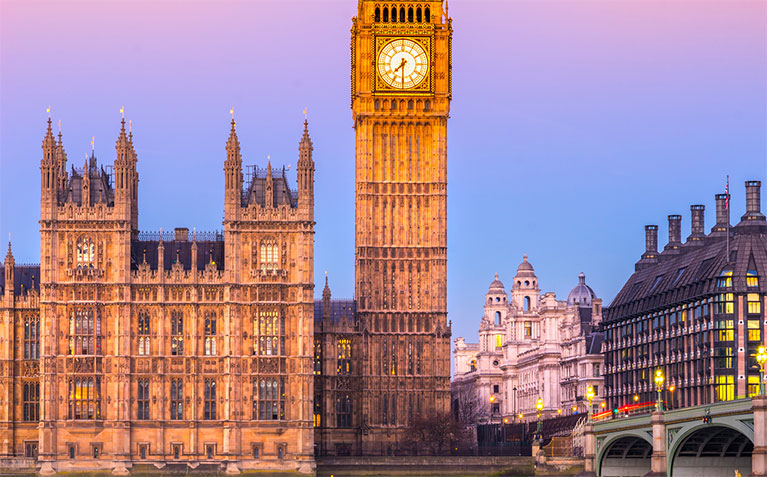 Overview
Maymester
London & Edinburgh, United Kingdom
All Scholars
Raymond Sage
THEA 490H (3 credits)
Thailand Study Tour
Natural Disasters in a Developing Country
Program Summary
With the 2nd largest economy in southeast Asia (behind Indonesia), Thailand plays a leading role in driving development and forging regional policy. Its capital, Bangkok, is a global megacity with an estimated 10 million inhabitants in the metropolitan region and a current growth rate of over 2%/year. This generally positive economic outlook may obscure a more fraught future. Thailand has major vulnerabilities related to natural hazards. Although it is generally a tectonically quiescent region, the 2004 Indian Ocean tsunami (with almost 10,000 confirmed dead or missing in Thailand) demonstrated a substantial (and under-appreciated) risk associated with its location surrounded by major plate boundary fault zones. It has also experienced moderate (but damaging) earthquakes within its borders; has evolving problems of groundwater degradation by saline incursion from both natural (sea level rise) and man-made (agricultural) causes; suffers from severe flooding in Bangkok and other major cities, and is seeing detrimental effects from climate change and sea level rise in coastal regions. In this course students will develop a background in the underlying causes and impacts of these natural hazards, with a focus on implications for the Thai society and its future.
During Maymester, the class will travel to Thailand and see first-hand the intersection between natural hazards and societal well-being. Specific topics for this field excursion may include analysis of the tsunami hazard along the Andaman Sea coast, earthquake potential in northwestern Thailand and Bangkok, the causes and consequences of brine degradation of the groundwater resource, the causes and impacts of significant flooding, and effects of climate change on coastal regions. All of these vulnerabilities will be placed in the context of a rapidly growing, mixed industrial/agricultural economy, in a largely Buddhist country and society.
Integrated into the Thailand trip will be visits to a range of historic and cultural sites including multiple UNESCO World Heritage sites.
This course will collaborate with faculty and students at Kasetsart University (KU) in Bangkok. KU is the #2 ranked university in Thailand (with ~70,000 students), and has a "land-grant" style history somewhat similar to PSU. Furlong has a strong research and educational collaboration with Prof. Passakorn Pananont at KU, including joint research projects, and educational/outreach activities (several short courses taught to both professionals and teachers in Thailand and the southeast Asia region). Most recently we collaborated on a short-course for Thai high school science teachers on earthquake and tsunami science, which was financially sponsored by Thai research and educational funding agencies. Results of our joint science research have been published in major international geoscience journals.
While in Bangkok, we will be based at KU Home, a university-run Hotel (Guest House) on the KU campus, nearby to the Earth Sciences department. During overnight travel outside Bangkok, we will stay at hotels or other guest-house facilities. Students will share rooms, but each will have their own bed. During the duration of the Maymester travel, classroom/writing days will be interspersed with site visits and travel. While on campus at KU, students can access their PSU accounts via their eduroam login. This will allow students to incorporate their experiences and observations into their analysis of interactions between hazards and society. The intent is for the course to be academically self-contained - most work will be accomplished during the trip.
While in Thailand, we will meet with and where possible travel with a peer group of Thai students. This will allow the PSU and KU students to develop longer-term links, and help the PSU students to better understand Thailand, its culture, and its people. Additionally we will arrange opportunities for our students to meet with policy makers and other leaders in the areas we are studying.
Travel
There will be a recommended flight to and from Thailand, but participants can make their own arrangements as long as they arrive within a time window to be specified.
Eligibility
For Scholars at University Park in all majors and semester standings. The selection process will emphasize a mix of students from across majors and colleges. Interested Scholars at other campuses should contact Ms. Sarah Lyall-Combs for more information about the spring course and whether it might be possible to complete outside of University Park.
Estimated Costs
Required one credit of summer tuition and fees. For Scholars, the Honors College will provide a grant to cover tuition differential for out-of-state students. There will also be an additional $1,800 program fee. Scholars will receive a $1,500 refund via scholarship for this fee upon completion of the trip.
Application Process
Please complete the application form and return by e-mail attachment to both Professor Kevin Furlong and Ms. Sarah Lyall-Combs by 5:00 PM on Friday, December 3, 2021. After decisions are made in early December, accepted students will have through the end of drop/add for the spring 2022 semester to finalize their participation.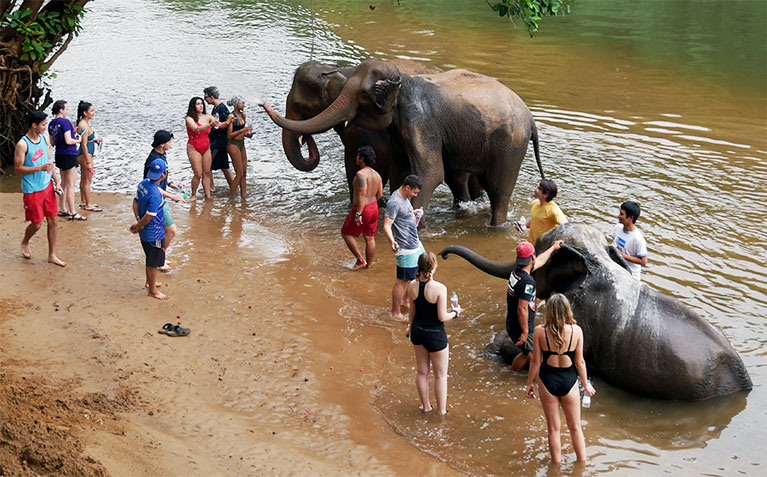 Overview
Maymester
Bangkok & Other Locations, Thailand
All Scholars
Kevin Furlong
GEOSC 397 (2 credits) / GEOSC 499 (1 credit)
Contemporary Colombia Program
Program Summary
Colombia has experienced profound economic, social and political change over the last two generations, and is now in a "post-conflict" stage having concluded a peace agreement with the FARC guerrilla group.. The Schreyer Honors College Contemporary Colombia Program examines these changes in different regional settings, and in large cities through small towns and the countryside. We interact with universities, local government offices, and a range of non-governmental organizations to gain an understanding of various aspects of Colombian, and by extension South American, economics, culture, politics, and society.
The program is structured as a three-credit honors course (LATAM 499) with some pre-departure reading and get-acquainted meetings in person or by Skype (for non-UP participants), with classes and assignments due periodically over the course of the trip, and with a final paper due later in the summer.
You can view a preliminary syllabus, with itinerary and travel information, here.
You can also review a PowerPoint presentation for the 2019 program, including photos and links to videos.
Travel
Participants are responsible for their own round-trip ticket from the United States to Colombia. Approximate cost is $600 to $1,000.
Eligibility
This program is open to all Penn State students, with priority given to Scholars and Paterno Fellows aspirants.
Estimated Costs
In addition to the travel costs mentioned above, there is a required three credits of summer tuition and fees at the University Park lower-division in-state level and an additional program fee of $800. Scholars will receive a refund of $500 via scholarship for the program fee.
The Official Budget Sheet can be viewed on the Global Penn State website.
Application Process
Applications, through the Education Abroad website, must be submitted by February 1, 2021. Decisions will be released by February 15, and the commitment deadline is February 25.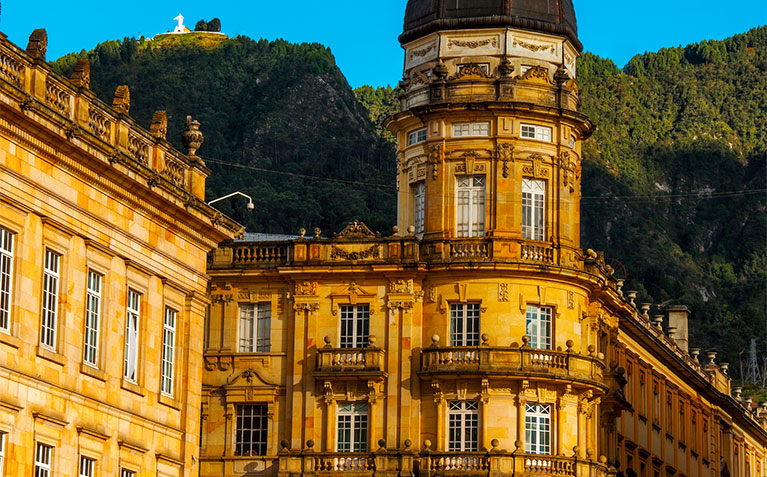 Overview
May-June 2021
Bogotá, Cartagena, Tolima & More, Colombia
All Penn State students (priority for Scholars and Paterno Fellows)
Richard Stoller
LATAM 499 (3 credits)
Ireland Study Program
Walking in the Footsteps of the Irish During the Potato Famine: Examinations of New World Crops in Old World Societies
Program Summary
This program is for Scholars in all majors, and at any Penn State campus, who want to learn about the relationship between Old and New World crops and their impact on civilization. The course will highlight the role of the Irish potato in the Great Famine (also called the Irish Potato famine) that struck Ireland during 1845 to 1852 and the resulting loss of population to Ireland and the wave of Irish immigrants to the US. We will travel to Ireland during Maymester to visit important locations associated with the Famine and observe current agricultural industries and potato production in that country. This experience will emphasize and highlight the importance of agriculture to global experiences. Students need to enroll in the spring semester based course and the Maymester travel component of the course.
"Walking in the Footsteps of the Irish During the Irish Potato Famine: Examinations of New World Crops in Old World Societies" is a 2.5 credit interdisciplinary course (during the Spring semester) introducing the students to new world crops (crops that were native to North and South America before 1492) such as potato, corn, bean, tomato and chocolate. Crop discussion will include areas of origin, history of uses, and current production along with how these crops "migrated" to Old World Societies (Europe, Asia and Africa or those parts of the world known to Europeans before 1492) often coinciding with exploration to influence those societies. One to two new world crops per week (during a 2 hr class period) would be discussed followed by some hands on sampling of some of the culinary uses of some of the food crops would end each class period.
The later section of the Spring course will include a more in-depth 5-week study of the Irish potato and Ireland. This will prepare the students for the international travel part of the course to Ireland. Pennsylvania has a long, storied history of growing and processing potatoes (such as into chips). We will discuss contemporary production practices of potatoes in Pennsylvania with on farm and in processing plant class field trips. A discussion on the Irish potato famine and its effects sociological and political effects on Ireland and the US would culminate this section of the course.
The international study portion would be a 0.5 credit Maymester summer offering to travel to Ireland to retrace important steps of the famine and the emigration and death that resulted. We would couple with researchers in Ireland to provide a 10 day immersion into this subject and not only observe cultural impacts of the famine but historical sites but current production practices of potatoes in Ireland and compare and contrast those with US practices.
Travel
All students are responsible for securing their own flights from Philadelphia to Dublin (and back to the US). CIEE, one of Penn State's main study abroad partners, will arrange lodgings and transportation within Ireland.
Eligibility
This program is for Scholars in all majors, and at any Penn State campus, who want to learn about the relationship between Old and New World crops and their impact on civilization.
Estimated Costs
The estimated program fee is $1,700 (after grant from the Honors College), plus the cost of a round-trip ticket to Ireland from your point of departure, plus the required 0.5 credit of Penn State tuition and fees. The program fee covers lodgings, in-country transportation, admission fees, and some meals.
An additional $800 is suggested as spending money for things like non-covered meals, snacks, pub visits, and souvenirs.
Application Process
To apply for this course, choose one issue of the Irish Potato Famine that is personally compelling, and write a 750 word essay that describes the issue and its impact on agriculture, citizens, communities, or culture. E-Mail your essay as an attachment to Dr. Dennis Decoteau by October 21, 2019. Applicants will be notified by November 1 to confirm their participation with a deposit. First priority will be given to Schreyer Scholars in the College of Agricultural Sciences. The first meeting of the course (HORT 499H) will be January 14, 2020.
For additional information or application, please contact Dr. Dennis Decoteau or Dr. Tracy Hoover.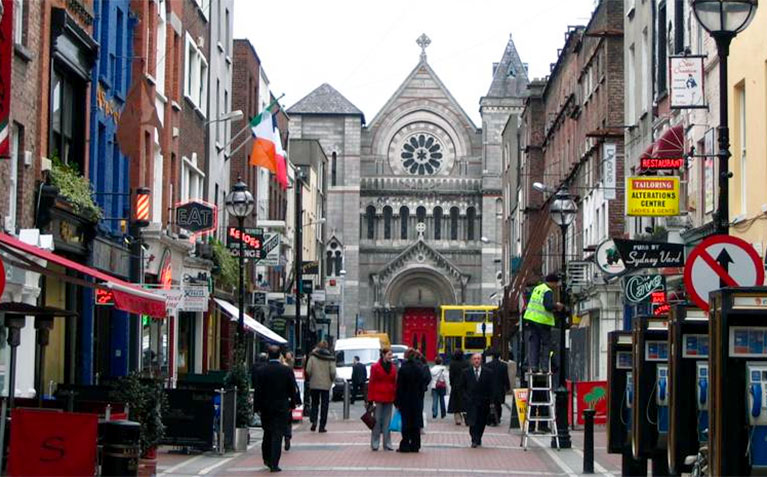 Overview
Maymester
Various Locations, Ireland
All Scholars
Dennis Decoteau & Tracy Hoover
HORT 499H (3 credits)
University College Freiburg
Semester Exchange
Program Summary
The University of Freiburg (Germany) is one of Penn State's key partner universities and as part of that collaboration the Honors College and University College Freiburg offer a special exchange opportunity. UCF is Freiburg's new English-language, interdisciplinary liberal arts and sciences program, drawing students from across the European Union and beyond. This is a German spring semester program (March-July) beginning with an intensive German language program to help you navigate life outside of UCF.
Travel
Participants are responsible for their own travel arrangements from the United States to Freiburg, Germany.
Eligibility
The UCF exchange is intended for second-year students in any major, but it may work for some Liberal Arts third-year students. UCF's interdisciplinary liberal arts and sciences courses typically don't align with standard courses at Penn State, so for most students these would be general education credits (via substitution in consultation with your honors adviser), mostly in the GS category but possibly in GH, GA, GN and GQ. This program is ideal for students who can finish their entrance to major requirements in three semesters rather than the usual four (in Business or Engineering) or who can otherwise make a typical four semesters' worth of progress towards their major in only three semesters (in Science, for instance), or whose majors are not rigidly sequenced. This program is limited to four to five students per year.
If you have at least fourth semester German proficiency and you want to attend the "regular" University of Freiburg through Penn State, Penn State Education Abroad has a spring semester program.
Estimated Costs
This program follows the budget sheet produced by Education Abroad for the regular Freiburg semester. The College will pay the additional tuition for intensive language instruction for Scholars. The usual Schreyer travel grant for a semester in Germany will apply.
Application Process
Applications are due on May 15 for the following year. Decisions will be released by late June, and accepted students will have until late October to confirm their participation with the Education Abroad office. Applications may be taken through September 15 if space permits.
There will be an informational meeting, including a Skype session with students at UCF, in late February.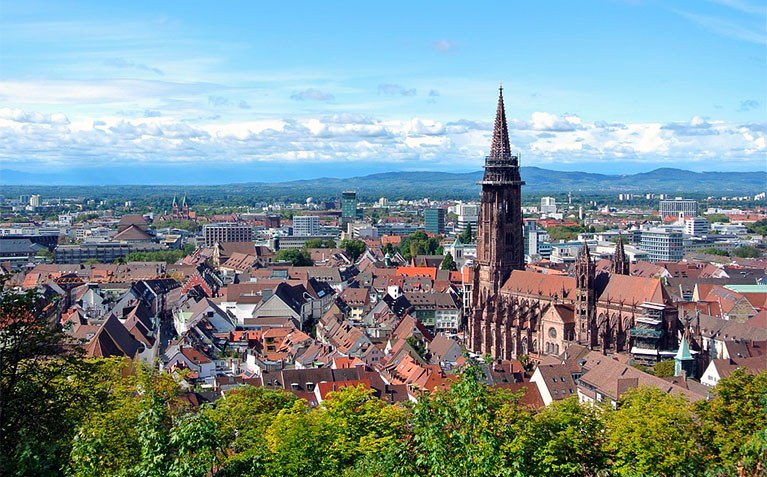 Overview
Spring Semester (German calendar, March-July)
Freiburg, Germany
Second-year Scholars in any major, may work for third-year Scholars in Liberal Arts.
Vietnam Mekong Delta
Exploring the Water-Food-Energy Nexus
Program Summary
This new course is designed to introduce students to how water, food, and energy systems are intertwined across the globe, using the Mekong River Delta of Vietnam as a case study. We will discuss how community values, environmental realities, climate change, and geopolitics influence culture and livelihoods. We will analyze how water resources influence everything from housing to food to economic growth.
On Campus Learning
There will be a two-credit course offered on campus during the spring semester 2022. This course will introduce students to Vietnam and the water-food-energy issues experienced in the Vietnamese Delta.
Travel
We will visit the Mekong Delta in the 2022 Maymester. The course will begin with several days in Ho Chi Min City exploring the history of Vietnam and colonial influence. The next two weeks will include multi-city visits across the Mekong Delta including cities of Can Tho, Long Xuyên, and Châu Đốc. This course will include immersion experiences through cultural center visits, cultural events, and discussions with local communities.
Estimated Costs
Estimated at $3,000 inclusive of lodging, most meals, on-ground transportation. Not including: 1 credits of summer tuition, flights to Vietnam, and transportation to airport.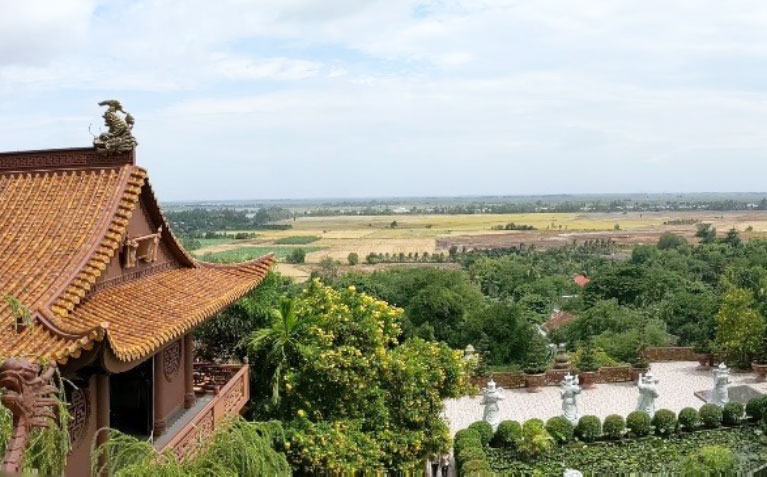 Overview
Spring Semester & Maymester
Mekong Delta, Vietnam
All Scholars
Dr. Caitlin Grady
2 credits spring semester, 1 credit Maymester
Spain Study Program
Innovation in Intergenerational Living and Learning
Program Summary
This new course is designed to introduce students to how people across the globe live, learn, value, and care for one another while embracing treasured cultural traditions. Intensive travel and learning experiences occur in Spain during Maymester 2022. Students will work with faculty, senior volunteers, and professionals engaged in innovative intergenerational (IG) programs and practices at the local, national, and international levels.
Through an intergenerational lens, students will learn about lifestyles, family life, community support systems, and cultural identity of people living in Southern and Eastern Spain. They will also learn about innovative IG programs taking root in the country to enrich the lives of individuals and communities and strengthen families. Finally, students will learn about culturally significant places, foods, values, and arts in the country.
On Campus Learning
AEE499a(H), Global Perspectives for Intergenerational Living & Learning - Spain, will be offered in Spring 2022. The Maymester travel course, AEE499b(H) for 0.5 credits, would follow.
Travel
Students will engage in a full-day seminar with local undergraduate students in the host country led by intergenerational specialists in program design and evaluation and policy development.
In addition, students will visit programs in three locations across Spain, including specific collaborative learning labs. Learning challenges will be set up for each visit, linking to the previous full-day seminar. These challenges include:
Albolote, Granada
An evidence-informed intergenerational shared site within the framework of a translational research project.
Jarandilla de la Vera, Cáceres
Intergenerational work in rural environments.
Alicante
Developments in intergenerational public housing.
The trip will wrap up with an event showcasing some students' learning outputs in the way of public presentations in a mini-conference at the Faculty of Political Sciences and Sociology at the University of Granada.
Estimated Costs
The program fee is currently estimated at $1500 to include lodging, most meals, on-ground transportation. Scholarships are available for Schreyer Scholars. Not included in the estimates are the 0.5 credit of summer tuition, flights, and transportation to the airport.
Additional costs may include proof of COVID vaccination, passport, optional travel insurance, and personal expenses.
Application Process
Apply for this program by Friday, December 3, 2021 by sending a one-paragraph statement of interest to Professor Matthew Kaplan and Ms. Sarah Lyall-Combs.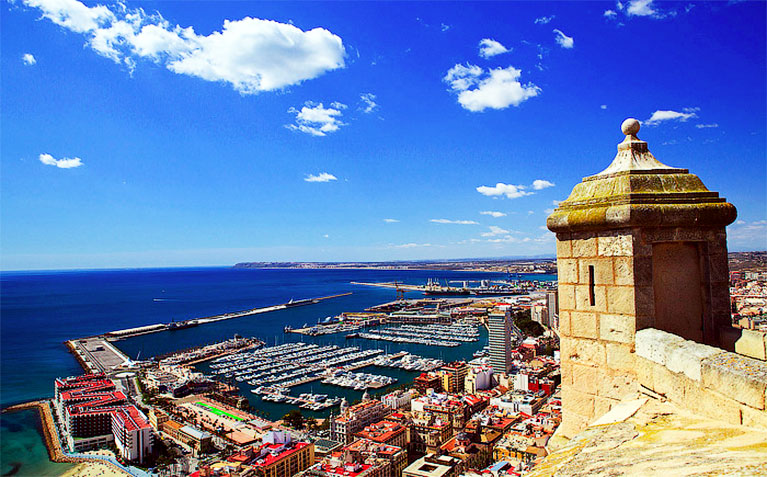 Overview
Spring Semester & Maymester
Southern and Eastern Spain
All Scholars
Dr. Matthew Kaplan
AEE499a/AEE499b (2.5 credits/0.5 credits)
Volunteer Abroad

International Service Learning

After formal study programs, one of the most popular international educational experiences is known as service learning. Service learning is an opportunity for you to go abroad to help an international community or organization, or even the natural environment. These rewarding and challenging experiences are sometimes sponsored by Penn State academic units or student organizations and sometimes self-designed, but most often they are offered by specialized service-learning providers not affiliated with Penn State.

Other Opportunities
Fund Your International Experience

Travel Grants

In addition to the significant subsidies the Honors College offers for its own signature international programs, our travel grant program provides funding for Scholars pursuing experiences abroad whether through Penn State or other providers. Each year, we spend well over $250,000 supporting Scholars in their international pursuits.

Apply for a Grant