Lead & Engage

Student Programs

The Schreyer Honors College is serious about offering a great academic experience to our Scholars, but you should also expect to learn a ton outside the classroom. From participating in Scholar-led organizations to volunteering at our signature events, we know you will find a way to make a difference in the Honors College and campus communities.

Browse Student Organizations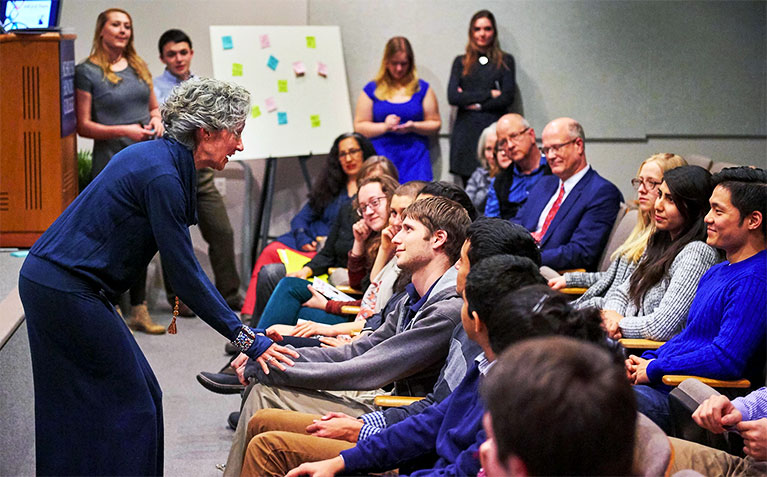 Yearly Traditions

Signature Programs
Held Each January

Mark Luchinsky Memorial Lecture

The Mark Luchinsky Memorial Lecture was endowed by family and friends to honor the memory of Mark Luchinsky, a University Scholar and biochemistry major who died on January 18, 1995, at age 20.

Through this lecture series, the community gathers to honor Mark's memory through support of a speaker who exemplifies intellectual honesty, personal integrity, and joy in learning.
2024 Luchinsky Lecture

Igniting Curiosity: Empowering Future Leaders and Global Citizens

Featuring Ainissa Ramirez
Monday, January 22, 2024
7:00 - 8:00 PM
The State Theatre
Schreyer Honors College is delighted to host Ainissa Ramirez, Ph.D., an award-winning scientist and science communicator. Her presentation, "Igniting Curiosity: Empowering Future Leaders and Global Citizens," will touch on how scientific inquiry transcends cultural and geographical boundaries. She will also highlight subject matter from her book The Alchemy of Us: How Humans and Matter Transformed One Another, which details eight inventions and how they shaped the human experience. The talk will include a question-and-answer session with the audience.
This event is free and open to the public. A free ticket is required for admission.
Ainissa calls herself a "science evangelist" and has built a reputation as one of the world's foremost science communicators. Her passion for getting the public excited about science drives her to speak widely on technology and science topics, including a TED talk on the importance of science education.
She speaks internationally on the importance of making science fun and has served as a science advisor to the American Film Institute, WGBH/NOVA, the American Association for the Advancement of Science (AAAS) and several science museums. She also hosts a science podcast called Science Underground.
Ainissa's work has earned prizes from the National Science Foundation, the Alfred P. Sloan Foundation, the Massachusetts Institute of Technology, and the American Institute of Physics.
In addition to The Alchemy of Us, Ainissa authored Save Our Science and co-authored Newton's Football. She has written for Forbes, Time, The Atlantic, Scientific American, American Scientist, and Science and has appeared as a technology expert on national and international media, including CBS, CNN, NPR, ESPN, and PBS.
Ainissa received her bachelor's degree from Brown University and her doctorate from Stanford, both in materials science and engineering. She began her career as a scientist at Bell Laboratories in Murray Hill, New Jersey, where she created award-winning inventions and received six patents. She then joined the faculty at Yale, became an associate professor of mechanical engineering and started her work as a STEM advocate with the mission to make science understandable to audiences of all ages.
This event is cosponsored by Presidential Leadership Academy, Schreyer Honors College Student Council, the Materials Research Institute, the Department of Materials Science and Engineering, and the Multicultural Resource Center.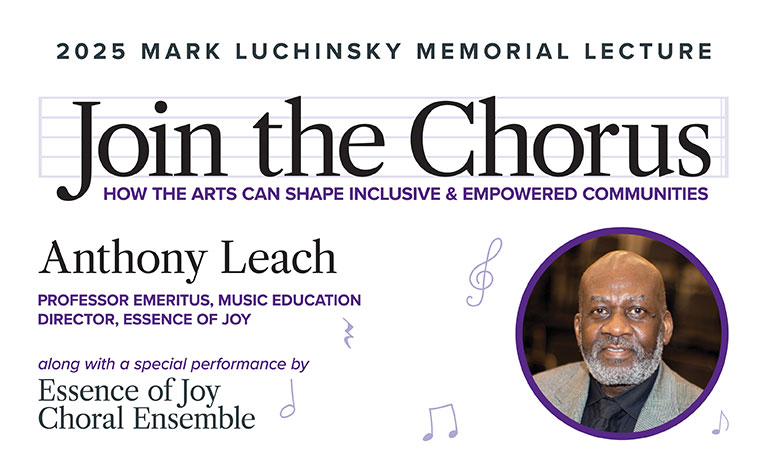 Free Tickets Available Soon
Past Lectures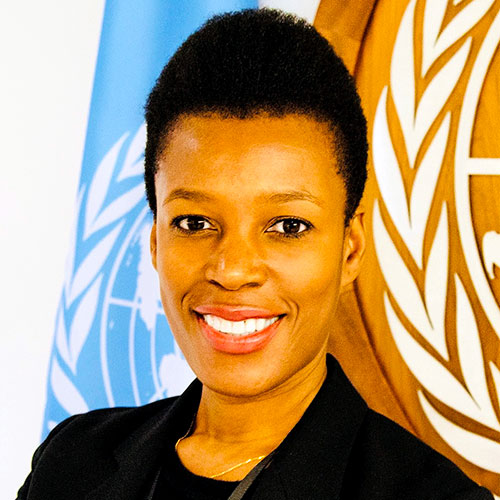 2023

Elizabeth Nyamayaro

Humanitarian, Author, Special Advisor to the United Nations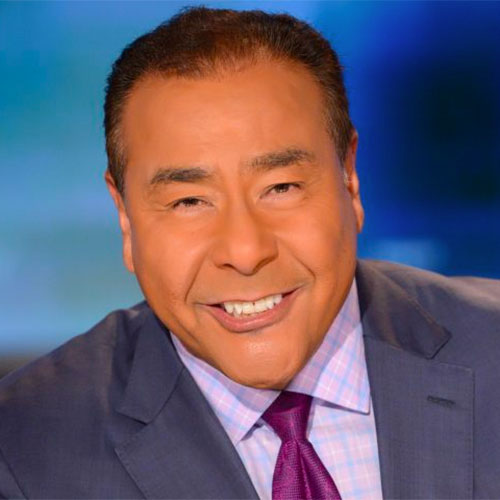 2022

John Quiñones

Author, Broadcast Journalist, Motivational Speaker, and host of ABC's What Would You Do?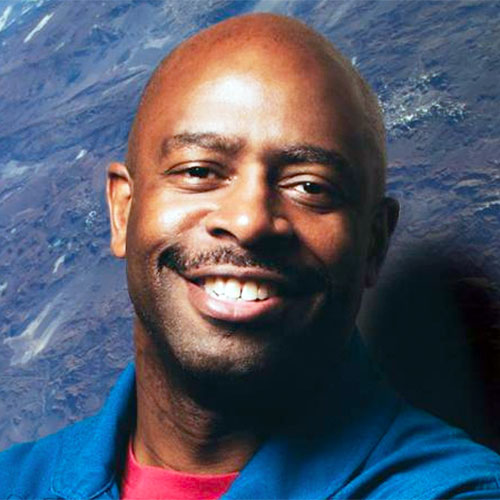 2021

Leland Melvin

Engineer, Educator, former NASA Astronaut, former NFL wide receiver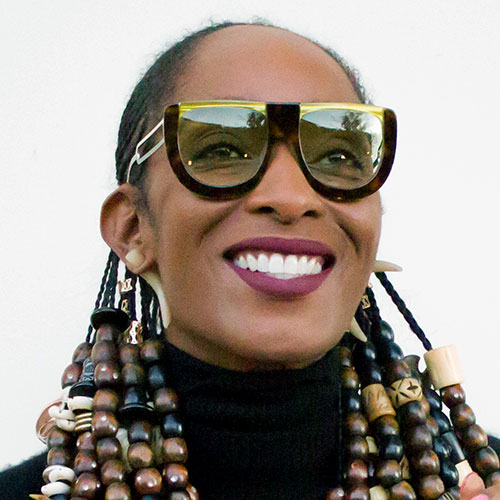 2020

Jeanine Staples

Professor of Education and African American Studies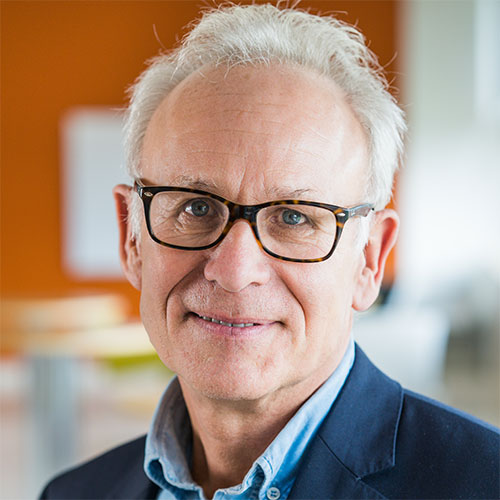 2019

Peter Hudson

Willaman Professor of Biology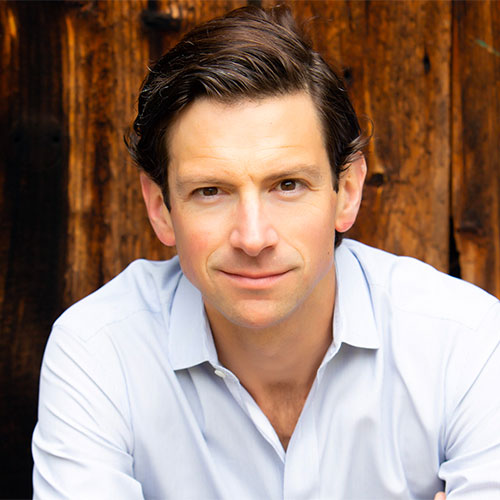 2018

John Kaag

Author and Professor of Philosophy, UMass Lowell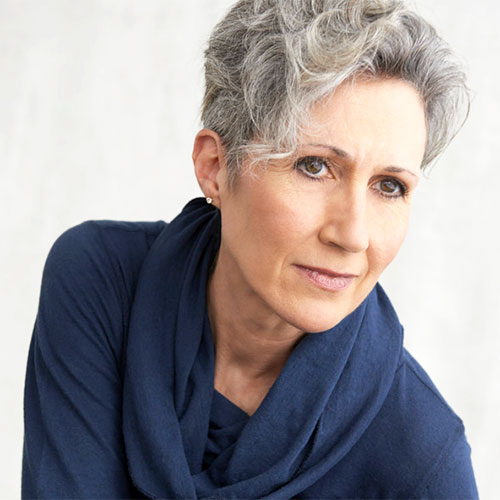 2017

Susan Russell

Associate Professor of Theatre & 2014-15 Laureate, Penn State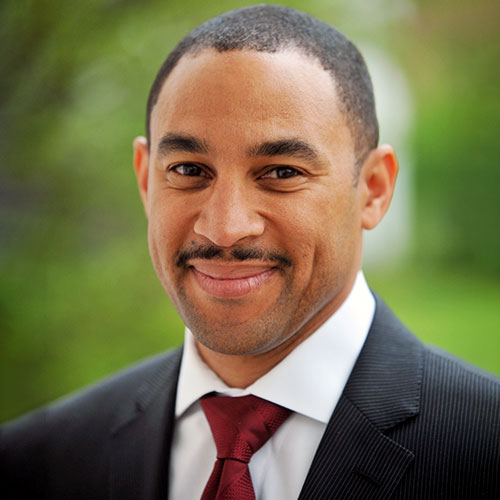 2016

Marke Dickinson

Marketing Professional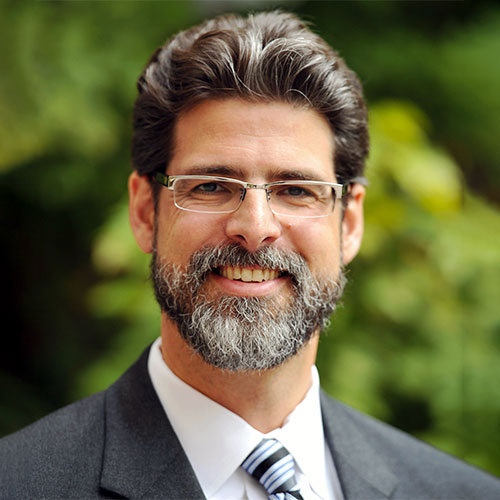 2015

Christian M. M. Brady

Former Dean, Schreyer Honors College, Penn State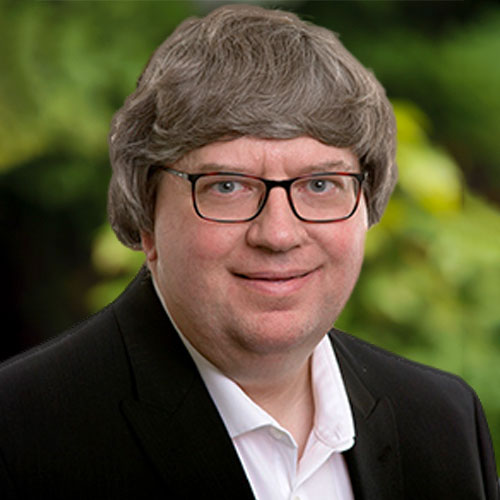 2013

Casimer DeCusatis

CTO, IBM System Networking & Strategic Alliances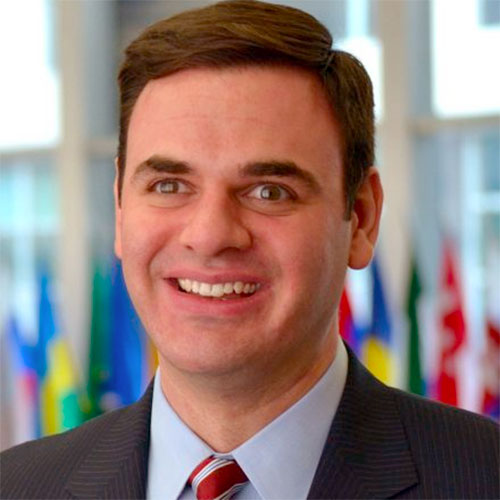 2012

Sean Misko

Special Adviser to the Special Representative for Afghanistan and Pakistan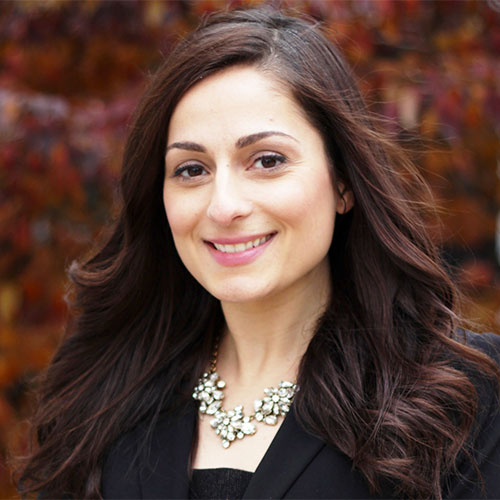 2012

Farnoosh Torabi

Money Coach, Author, Financial News Correspondent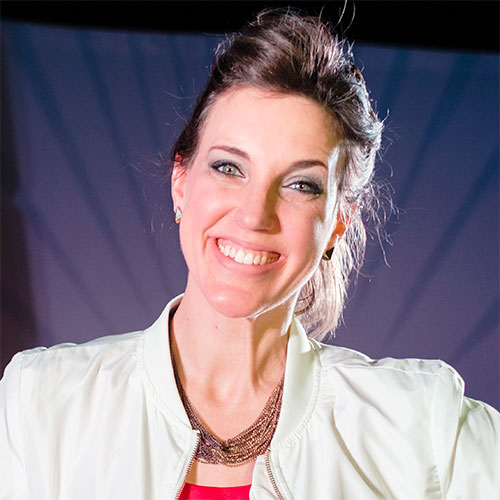 2011

Jill Jayne

Rock Star Nutritionist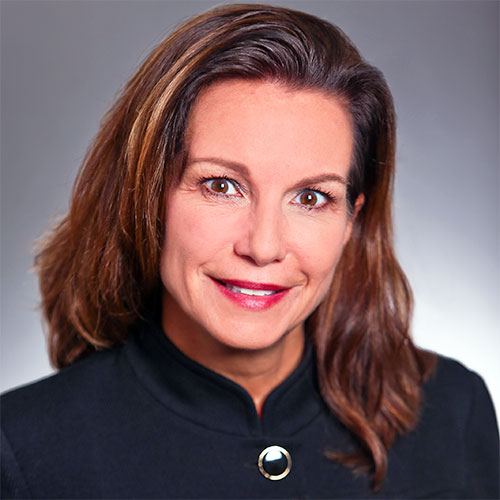 2010

Marybeth Long

Former U.S. Assistant Secretary of Defense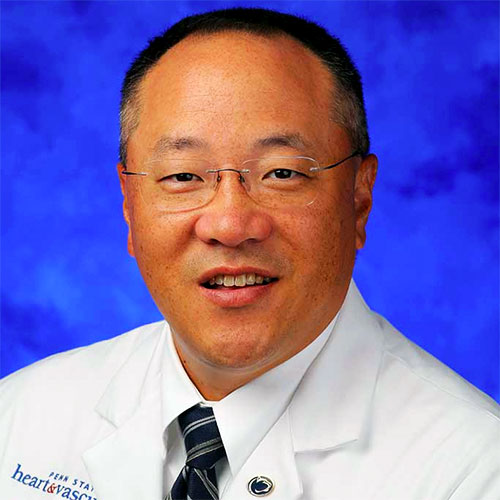 2009

David Han

Associate Professor of Surgery & Radiology, Penn State College of Medicine / Program Director of the Vascular Surgery Fellowship, Penn State Hershey Medical Center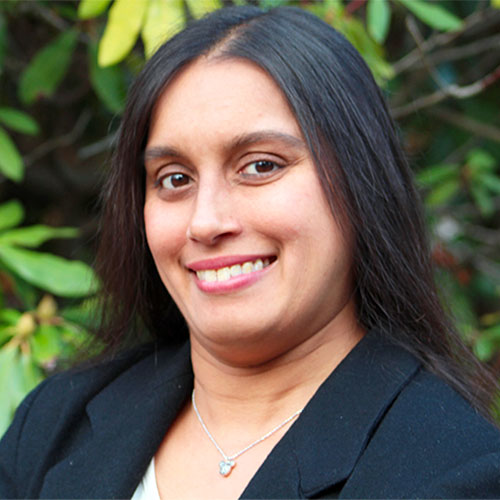 2008

Meena Bose

Peter S. Kalikow Chair in Presidential Studies, Hofstra University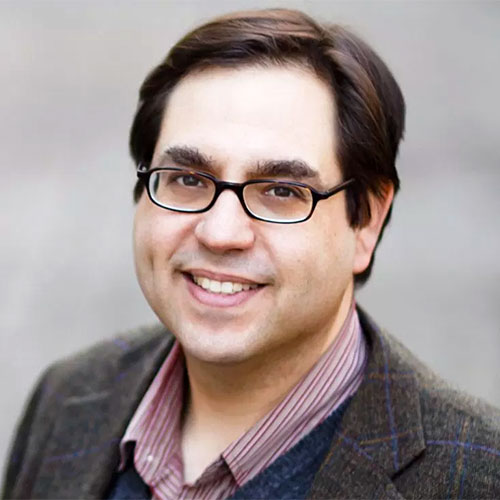 2007

Peter Klein

Professor / Former CBS News Producer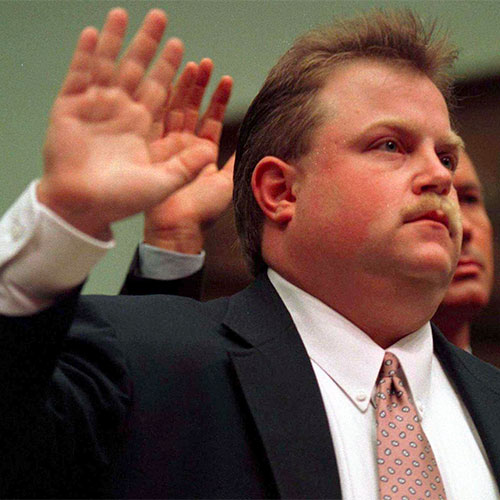 2006

Richard Jewell & L. Lin Wood

Centennial Olympic Park Bombing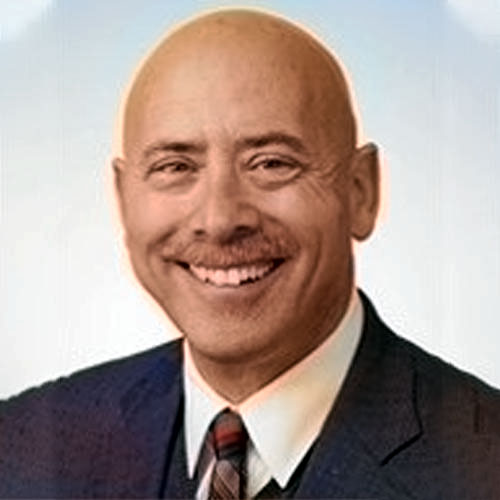 2005

Jeffrey Ratner

Chief of Staff, Mount Nittany Medical Center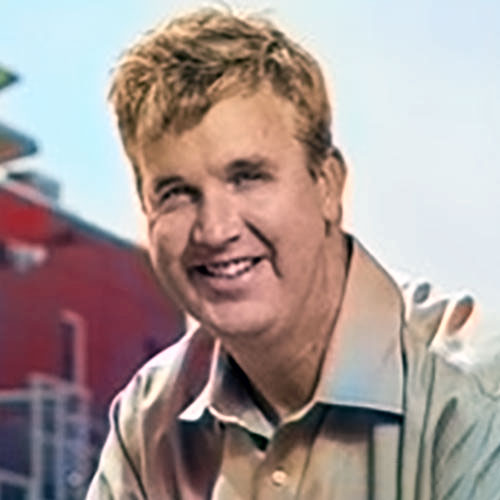 2004

David Riley II

Associate Professor of Architectural Engineering, Penn State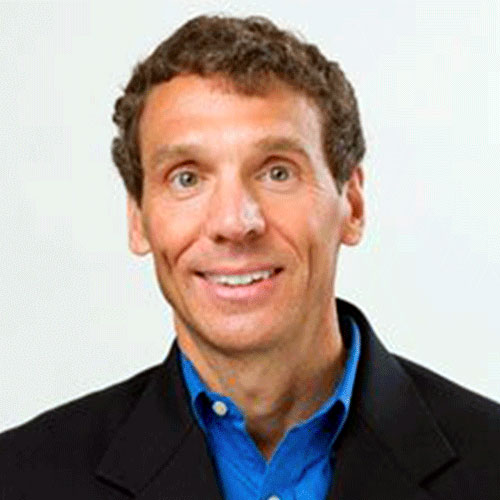 2003

Douglas Evans

CEO, Kensey Nash, Inc.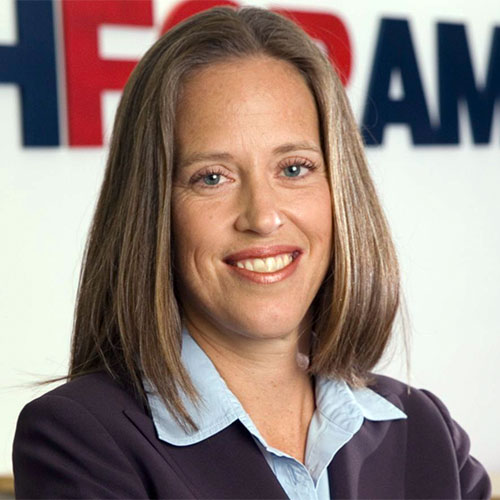 2002

Wendy Kopp

Founder & President, Teach for America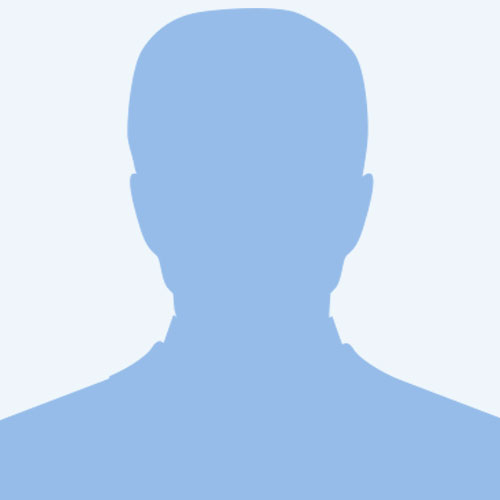 2001

Alan Block

Professor of Administration of Justice & Jewish Studies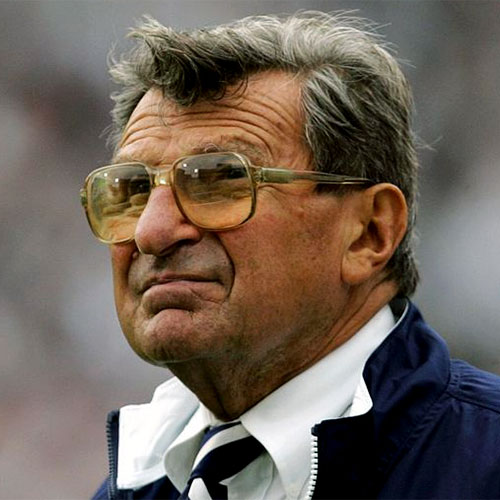 2000

Joe Paterno

Legendary Head Football Coach, Penn State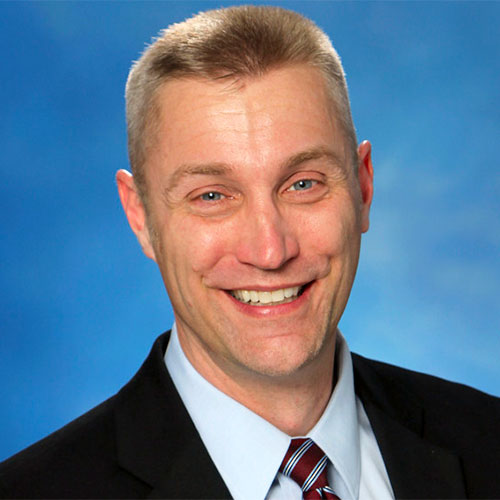 1999

James Pawelczyk

Assistant Professor of Physiology & Kinesiology / Payload Specialist, NASA's 1998 Neurolab Mission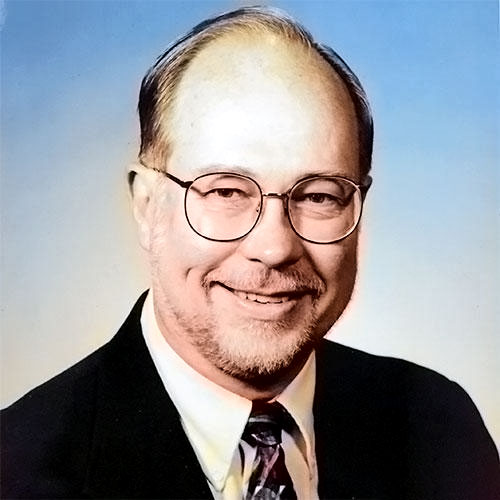 1998

John Lowe

Professor of Chemistry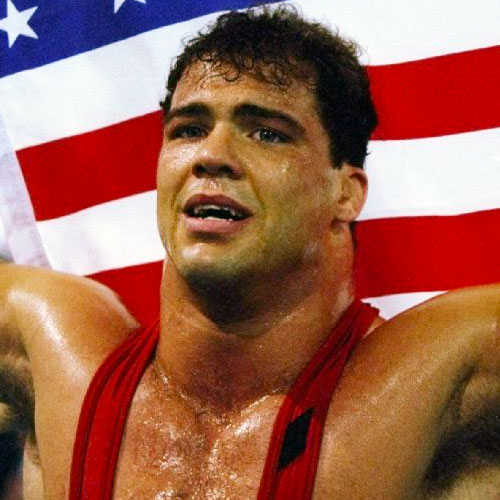 1997

Kurt Angle

1996 Olympic Gold Medalist, Wrestling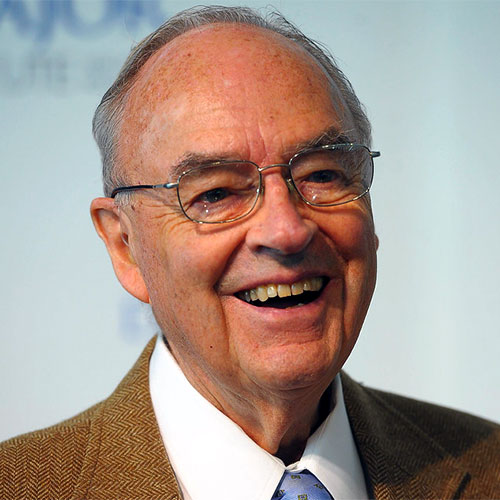 1996

Harris Wofford

CEO, Corporation for National Service / Former U.S. Senator
About Mark Luchinsky
The Mark Luchinsky Memorial Lecture Series was created in 1996 to remember and honor his character and contributions to life as a son, as an undergraduate, and, most prominently, as a young man whose life held much promise.
Mark Allan Luchinsky passed away on January 18, 1995, at the age of 20.
Mark graduated first in his class in 1992 from Thomas Jefferson High School in Pittsburgh. He then became a University Scholar at Penn State, majoring in biochemistry. He was also a member of the Penn State Golden Key Society and the Alpha Epsilon Delta Premedical Honor Society.
Although he was a science student, Mark loved the study of all subjects. He loved the classics, sports, poetry, history, geography, and sports. Even at his young age, he was known for intellectual honesty and personal integrity.
We honor Mark Luchinsky, his family, and his friends with this lecture series. He was truly "A light that shone briefly, but ever so brightly."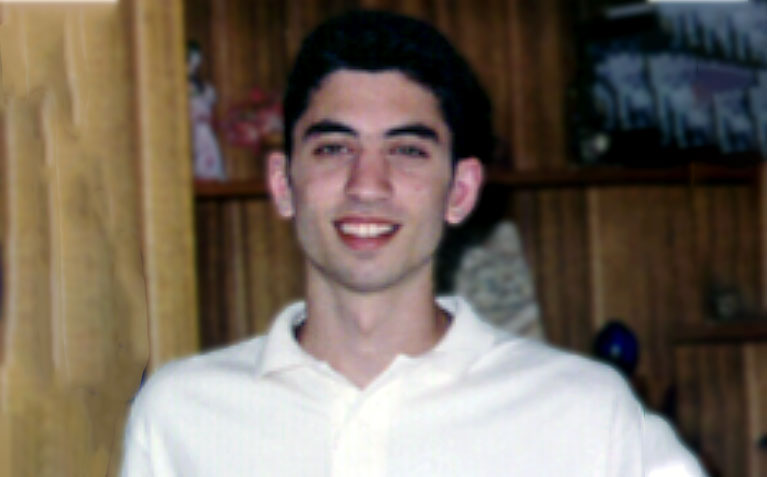 A Year-Long Conversation

Dilemmas of Democracy

The Dilemmas of Democracy Program was funded through a generous gift from Art and Betty Glenn. They provided funding for a year-long conversation around the dilemmas of democracy, including a lecture and a faculty symposium. Art and Betty Glenn are loyal Penn State alumni. Art graduated with a bachelor of science degree in mechanical engineering in 1956, and Betty graduated with bachelor of science degree in home economics in 1957. Art is retired after a career at GE where he served as a vice president of multiple units. Art is a devoted volunteer and supporter of Penn State and the Schreyer Honors College. He served for many years on the External Advisory Board for the Honors College. Penn State honored Art as an Outstanding Engineering Alumnus in 1990, an Alumni Fellow in 1996, and a Distinguished Alumni in 2005.

RSVP for Faculty Symposium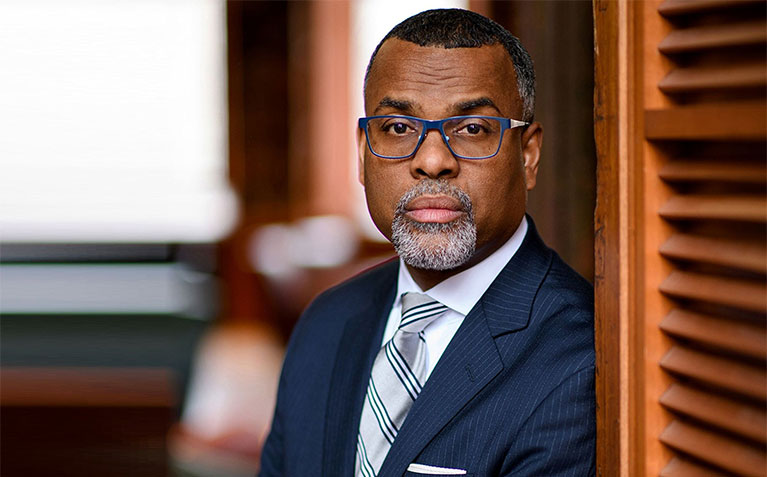 Lecture: A Conversation with Timothy Snyder on Freedom and Democracy
Monday, September 18, 2023
7:00 - 8:00 PM
The State Theatre
Schreyer Honors College is honored to host Timothy Snyder, the Richard C. Levin Professor of History at Yale University and permanent fellow at the Institute for Human Sciences in Vienna. In his lecture he will address Dilemmas of Democracy.
The lecture is free and open to the public. A free ticket is required for admission. A book signing will follow the lecture and Snyder's book, On Tyranny, will be available for purchase.
Snyder speaks five and reads ten European languages. He has authored eight chief books, including On Tyranny, Our Malady, The Road to Unfreedom, Black Earth, and Bloodlands. He has also co-edited three further books and his essays are collected in Ukrainian History, Russian Politics, European Futures (2014), and The Politics of Life and Death (2015).
Snyder's work has appeared in forty languages and has received numerous prizes, including the Emerson Prize in the Humanities, the Literature Award of the American Academy of Arts and Letters, the Václav Havel Foundation prize, the Foundation for Polish Science prize in the social sciences, the Leipzig Award for European Understanding, the Dutch Auschwitz Committee award, and the Hannah Arendt Prize in Political Thought.
Snyder was a Marshall Scholar at Oxford, has received the Carnegie and Guggenheim fellowships, and holds state orders from Estonia, Lithuania, and Poland. He has appeared in documentaries, on network television, and in major films. His books have inspired poster campaigns and exhibitions, films, sculpture, a punk rock song, a rap song, a play, and an opera. His words are quoted in political demonstrations around the world, most recently in Hong Kong. He is researching a family history of nationalism and finishing a philosophical book about freedom.
An American Sign Language interpreter will be present for the lecture. If you anticipate needing other accommodations, please contact Donna Meyer.
Faculty Symposium
Three faculty talks will extend the conversation around dilemmas of democracy throughout the year. These talks are open to all Schreyer Scholars and additional information will be shared closer to each date.
Christopher Beem: Norms, Values, and Virtues: Reviving Democracy's Foundations
Monday, October 2, 2023
6:00 - 7:30 PM
Grandfather Clock Lounge, Atherton Hall and Zoom
Christopher Beem is managing director of the McCourtney Institute for Democracy, associate research professor of political science, and affiliate faculty in the Rock Ethics Institute at Penn State. He is the author or coeditor of six books, the latest is The Seven Democratic Virtues: What you can do to overcome tribalism and save our democracy. He is a cohost of the Institute's Democracy Works podcast and a frequent contributor to The Conversation.
Dennis Jett: A Comparative Perspective on Democracy
Monday, October 23, 2023
6:00 - 7:30 PM
Grandfather Clock Lounge, Atherton Hall and Zoom
Ambassador Dennis Jett is a founding faculty member of the Penn State School of International Affairs. While in the U.S. Foreign Service, his career spanned 28 years and three continents. Immediately prior to joining Penn State, he was dean of the International Center at the University of Florida for eight years. Jett has written four books, all published by Palgrave Macmillan: Why Peacekeeping Fails; American Ambassadors: The Past, Present, and Future of America's Diplomats; The Iran Nuclear Agreement—Bombs and Bureaucrats and Billionaires; and Why American Foreign Policy Fails—Unsafe at Home and Despised Abroad.
He has been interviewed on PBS, CNN, NPR, BBC, CBC and other national and international news programs on a range of international issues. Additionally, he has written more than 170 opinion pieces for major newspapers including the International Herald Tribune, Los Angeles Times, New York Times, Washington Post, Chicago Tribune, and Miami Herald.
Boaz Dvir: Building a Stronger Democratic Future through Pedagogical Innovation
Thursday, February 1, 2024
5:00 - 6:30 PM
Grandfather Clock Lounge, Atherton Hall and Zoom
Boaz Dvir is an associate professor of journalism in the Donald P. Bellisario College of Communications and directs the Hammel Family Human Rights Initiative and the Holocaust, Genocide and Human Rights Education Initiative at Penn State. An award-winning filmmaker, Dvir tells the stories of ordinary people who transform into trailblazers. They include an average inner-city schoolteacher who emerges as a disruptive innovator and a national model (Class of Her Own); a World War II flight engineer who transforms into the leader of a secret operation to prevent a second Holocaust (A Wing and a Prayer); an uneducated truck driver who becomes an effective child-protection activist (Jessie's Dad); and a Holocaust survivor who sets out to kill his father's Nazi executioner (Cojot). Dvir's critically acclaimed nonfiction book, Saving Israel, follows the turbulent journey of World War II aviators who risked their lives and freedom in 1947-49 to prevent what they viewed as an imminent second Holocaust.
Programs Throughout the Year

Distinguished Honors Faculty Program (DHFP)

The Distinguished Honors Faculty Program (DHFP), funded through the generous support of Art and Betty Glenn, is an interactive, innovative program that places an emphasis on information sharing and connecting with some of the most distinguished faculty at Penn State.

Sometimes over dinner conversations or during field trips, and always in small-group discussions on timely topics, Distinguished Honors Faculty and students gather to share experiences and perspectives that may venture beyond the labels and definition of an academic major or course.

This is a program deeply rooted in the belief that when you create small group learning experiences that are relaxed, well-conceived, and special, students and faculty connect with each other in profound ways.

View DHFP Faculty & Programs
2023-24 Distinguished Honors Faculty
Take Charge

Leadership Opportunities

Leadership is a crucial part of the Schreyer Honors College mission. Leadership skills can be learned inside the classroom, but applied practice is important, too. Enhance your honors experience and develop your skills by taking advantage of these leadership opportunities.
Schreyer-Sponsored Organizations
Schreyer Affiliated Student Organizations are open to all students regardless of sex, gender, sexual orientation, race, or any other protected class.
Other Opportunities
Make A Difference

Social & Civic Engagement

In between classes with leading researchers and faculty, labs, and study groups, you can carve out time to pursue the things you're excited about and figure out where you can make a difference. The Honors College is where you'll meet the people, take on the responsibilities, make the connections and develop the skills you need to change the world.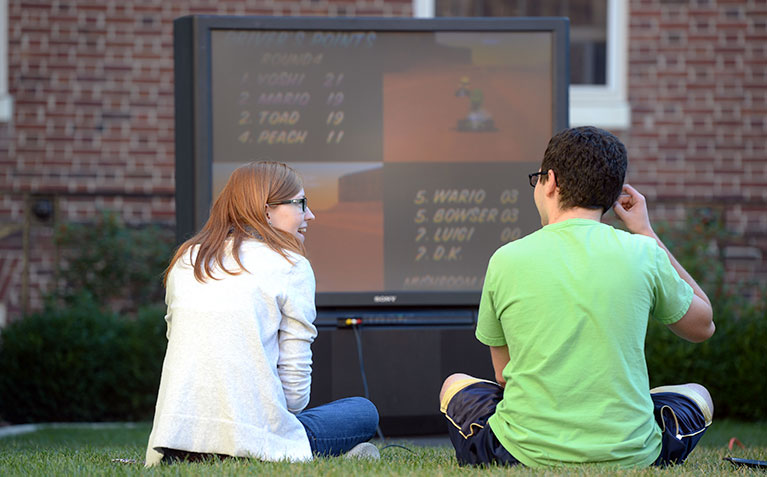 Simmons-Atherton Social Hour (SASH)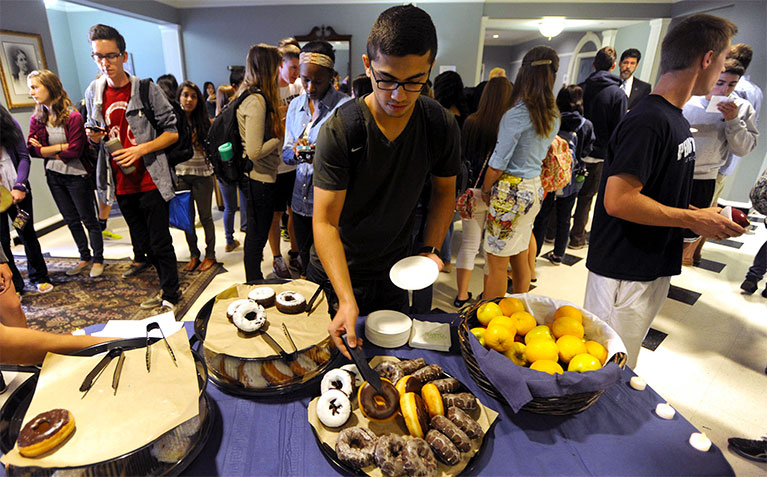 Donuts with the Dean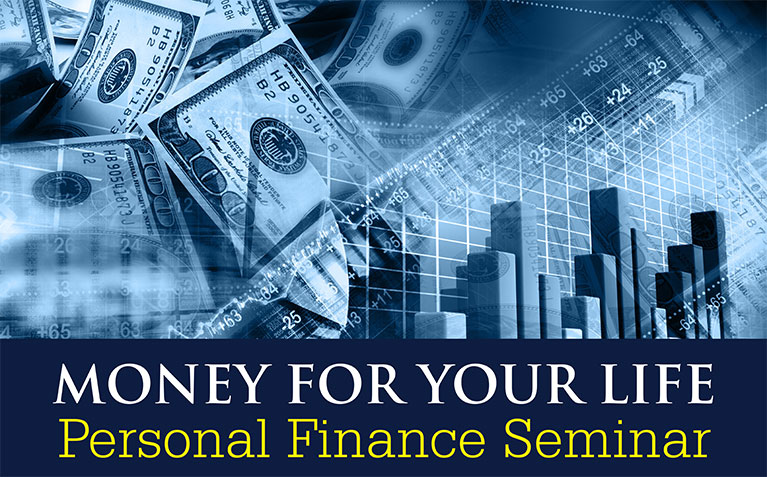 Financial Literacy Workshops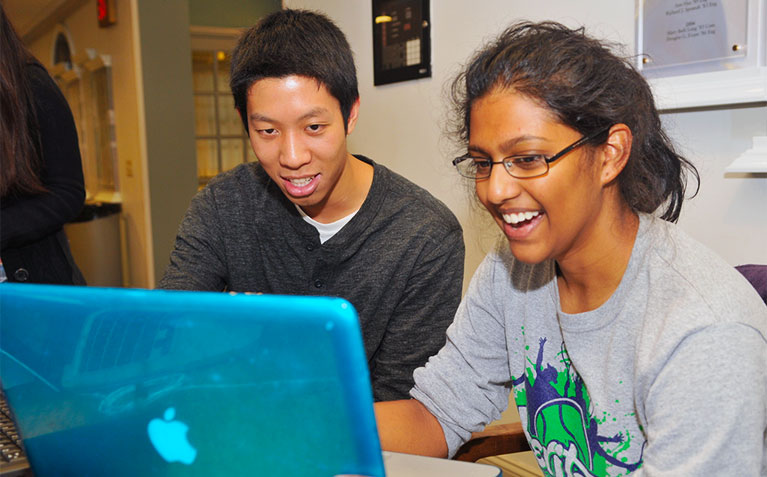 Scheduling Extravaganza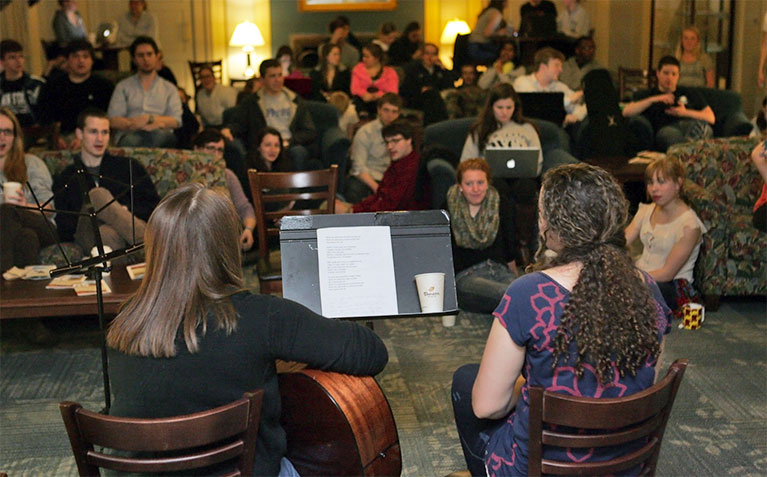 Coffeehouses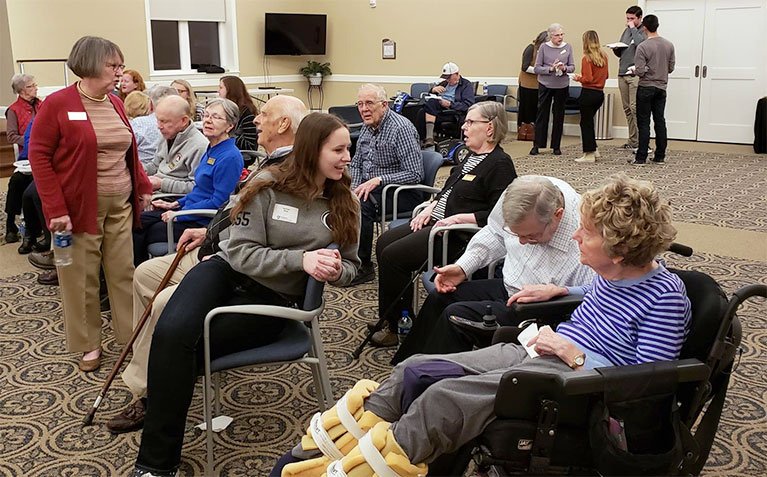 Visiting the Village at Penn State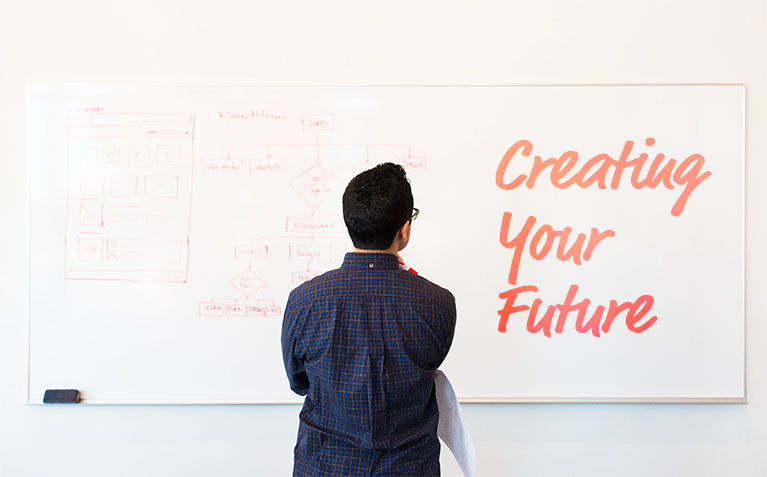 Creating Your Future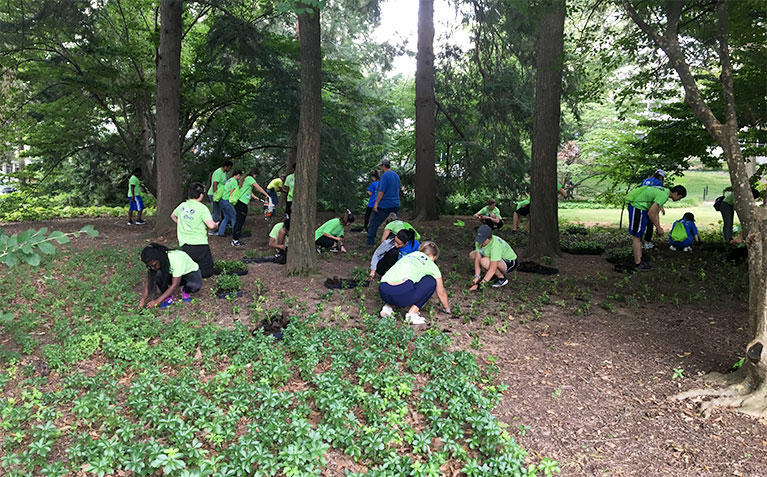 Fresh Start Day of Service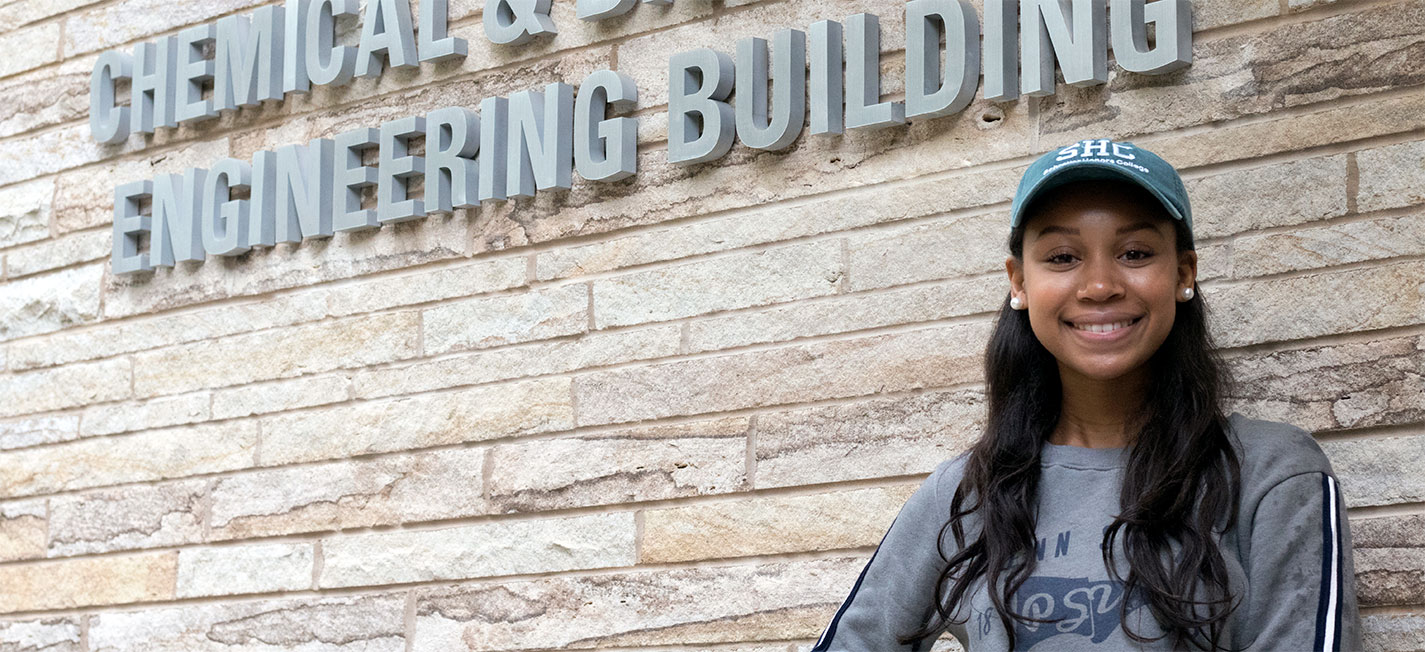 Schreyer gave me opportunities to take smaller classes where I'm learning enriched material. You can step out of your comfort zone and create your own path.

Madison Evans ' 20

Biomedical Engineering
Lead & Engage

Student Programs Browse Student Organizations